Cardiovascular Experience Fact Sheet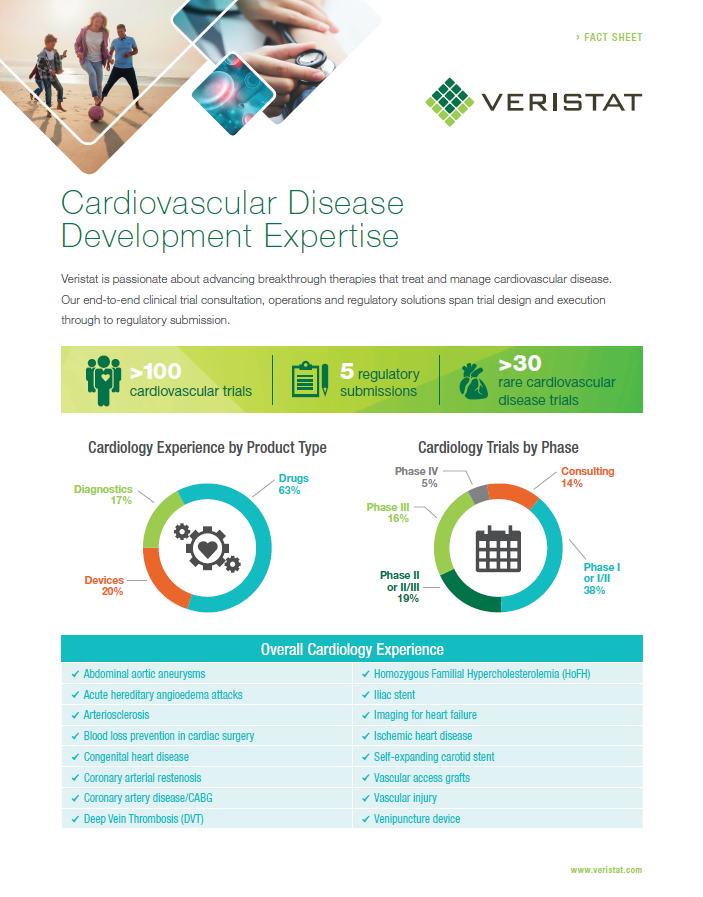 With Cardiovascular Diseases being the leading cause of death worldwide, Veristat is committed to supporting cardiovascular clinical trials to make a difference in the lives of those suffering from these diseases. Download our experience infographic to explore our wide range of past experience and learn how Veristat can help you achieve regulatory approval in your next clinical trial.
Download
Explore Our Key Related Services
Please fill out this form to access your resource.
Cardiovascular Experience Fact Sheet