European Rare Disease Infographic
Infographic
Regulatory SubmissionsFull-Service
Rare and Orphan Disease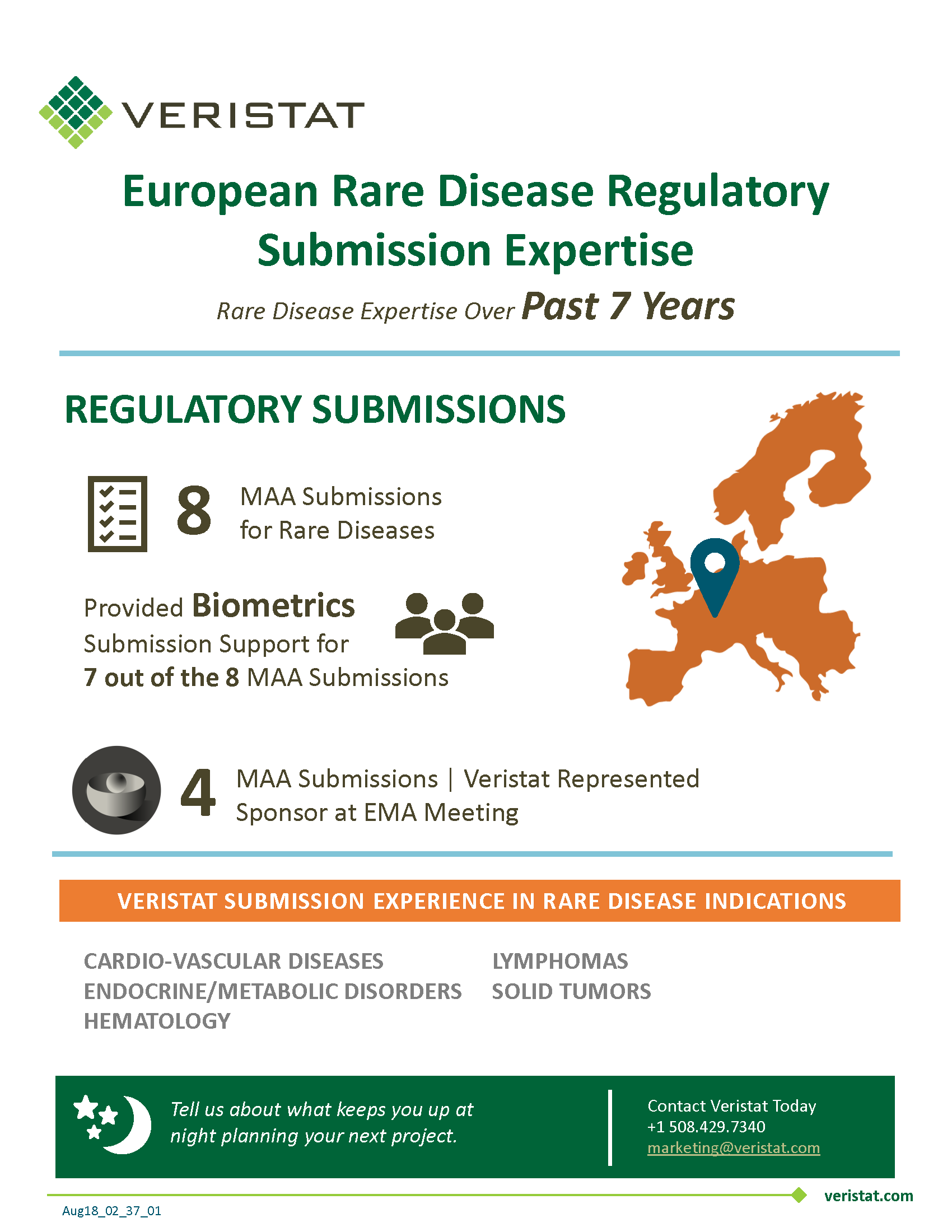 Veristat can provide its regulatory submission expertise both in the US and abroad. We can assist you in achieving regulatory approval with our team of experienced medical writers and strategic consultants. Download the infographic to learn about our regulatory submissions experience in Europe.
Download
Explore Our Key Related Services
Please fill out this form to access your resource.
European Rare Disease Infographic