Preparing An NDA Submission For A Purchased Cancer Compound
Case Study
Regulatory SubmissionsStrategic ConsultingMedical Writing
Oncology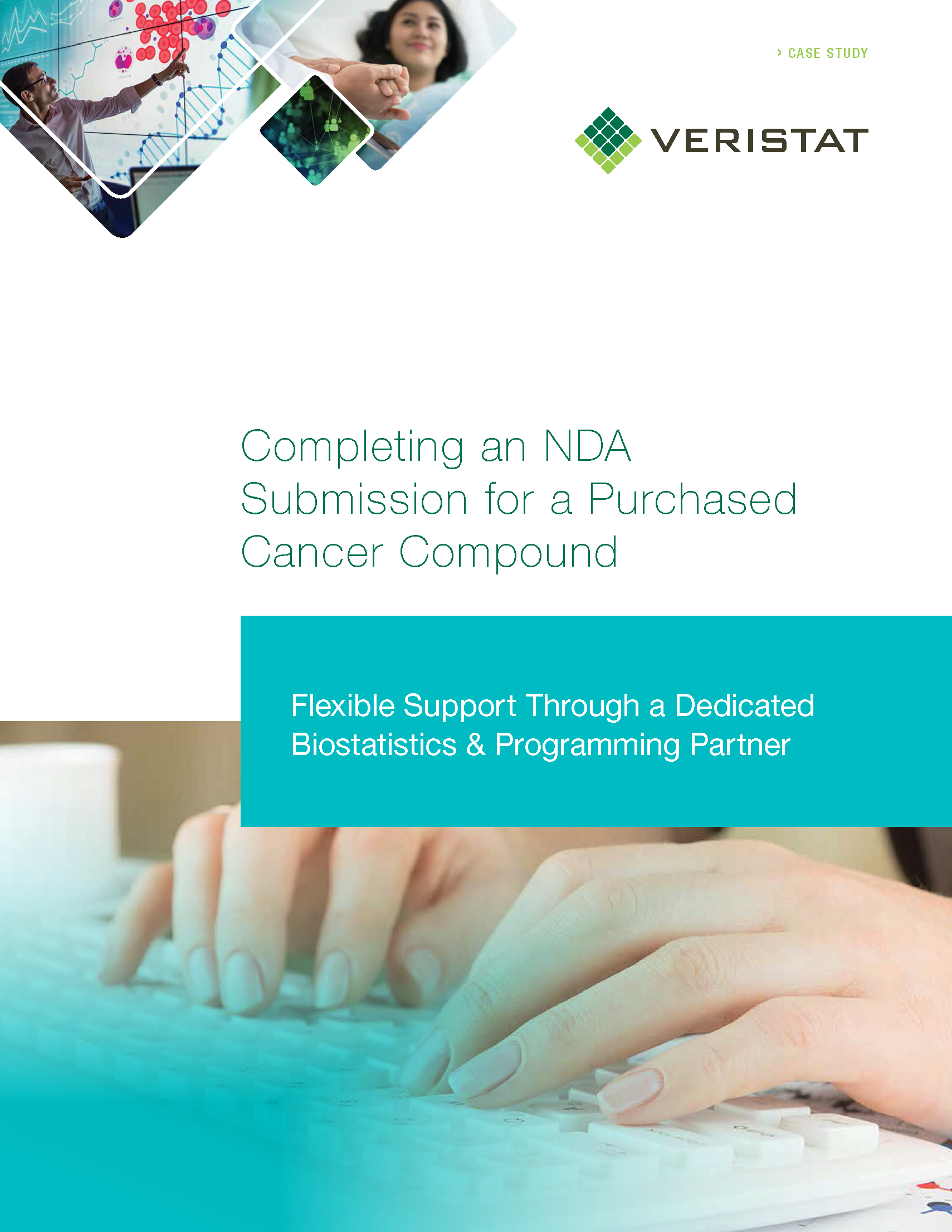 Veristat's dynamic teams of regulatory experts and experienced medical writers are problem solvers that can guide you to regulatory approval.
Learn how we helped a current client with a purchased cancer compound complete a pivotal trial, sort through and analyze the clinical trial data from multiple studies, and prepare the NDA for submission to the US Food & Drug Administration (FDA).
Download
Explore Our Key Related Services
Please fill out this form to access your resource.
Preparing An NDA Submission For A Purchased Cancer Compound