I am grateful for the dedication, excitement and clinical trial expertise that the Veristat team provided for our program. Veristat's collaboration was critical to the successful clinical trials that led to our product's approval.
President of Research and Development
Counting on Veristat for the preparation of our New Drug Application (NDA) is the culmination of years of hard work and dedication by the Veristat team. I have truly come to rely on the clinical and statistical expertise of Veristat over the past decade.
I wanted to let you know the protocol has been fully approved and is now considered final. We could not have done this without you, and we are grateful for your significant contributions.
Head of Regulatory & Medical Writing
Let me express my gratitude to the Veristat team for publishing our MAA…67 days from database lock to filing! This is quite an accomplishment. It has truly been a privilege to work with Veristat on this important milestone for our patients.
Director, Regulatory Operations
Clinical Stage Biopharmaceutical
Thank you Veristat for your close collaboration and attentiveness during our virtual inspection with the Japan PMDA. They have no further questions at this point about our jNDA.
Sr Director of Statistical Programming
Mid-Size Biopharmaceutical
Tackling Problems Big or Small ? We Can Help


What Are
Your Challenges?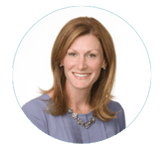 Lindsey Lukis
EVP Talent and Culture
It's no secret that the nature of our work can be demanding at times. That's because the stakes are high. Our employees are intelligent, passionate, dedicated people who understand their work truly makes a difference. They are helping to extend and save lives, and that purpose binds us all.