Services
Publishing of Clinical Trial and Regulatory Documentation
Regulatory Publishing Expertise to Support Electronic Submissions to Regulatory Authorities
Health Authorities around the world are requiring that all clinical trial documentation, as well as regulatory and marketing applications be submitted electronically. This improves the efficiency of delivery, formatting, and review of the files, documentation and applications submitted. Sponsors sometimes fail to understand the time and effort involved in pre-flighting and publishing their submissions to the regulatory agencies, for example, to the FDA over the electronic submissions gateway (ESG).
At Veristat, we understand the critical nature of publishing to health authorities and that is why we've assembled an experienced team of regulatory publishers who average 10-14 years of industry publishing experience.
Overcoming Regulatory Publishing Challenges
Be assured that our regulatory publishing experts will establish realistic timelines and best practices for publishing single documents or full marketing applications. When your publishing team is fully integrated with your regulatory and writing teams – you can find efficiencies to reduce timelines, but only in thoughtful ways. Whether you are just beginning your development process or are not happy with your current publishing partner – we can help.

All submissions are electronically published to regulatory agencies using an industry leading technology platform with templates that our publishers have customized to meet the real-world needs of our customers.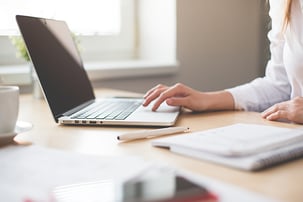 A Proven Regulatory Publishing Process
Plan
Establish a realistic publishing timeline, then, track and manage the entire regulatory publishing process
Pre-Publish
Document-level processing. Includes document formatting in our templates as mentioned, converting to PDF, and ensuring the appropriate bookmarks and internal hyperlinks are present to meet eCTD guidance
QC
Perform document-level QC prior to eCTD build. Performed by a secondary publisher
eCTD Build
Place documents into respective sections within the eCTD structure. Create hyperlinks between documents, ensure completeness of submission
QC
QC of external hyperlinks, document file tags, and general completeness of submission. Performed by a secondary publisher
Review
Client review/approval of submission. We can also engage our Regulatory Strategists for this part
Submit
Push the actual transmission through the appropriate health authority gateway or portals
Archive
Archive and transfer final word docs and submission
Dossiers/Documents are Published Throughout the Entire Development Journey
Veristat regulatory publishers offer end-to-end publishing support – the same team works on your program from a regulatory, CMC, and clinical perspective. They write and submit the following types of documents, including:
Full INDs
Investigator Brochures (IBs)/Documents
Protocols
Briefing Books/Agency Meeting Requests
Protocols/Amendments
Safety Updates
SAEs
Clinical Study Reports (CSRs)
Clinical Trial Datasets/DMFs
Briefing Books/Agency Meeting Requests
Expedited Pathway/designation applications
Marketing Applications (NDAs, BLAs, MAAs, etc)
Annual Reports/DSURs
Periodic/Yearly Safety updates
Advertising Promotions
Risk Management Plans
Successful Regulatory Publishing Projects Do Impact Advancing Medical Therapies
In past year, Veristat publishing experts supported the following:
0
Sponsors supported with publishing of INDs, clinical trial documents and marketing applications
0
Marketing Applications published
When it comes to submitting your marketing application - using the right publishing team that is fully integrated with your team of writers, statisticians, regulatory and medical experts - can save you time on the overall preparation and publishing timeline.
Learn More With These Resources