Veristat Resource Library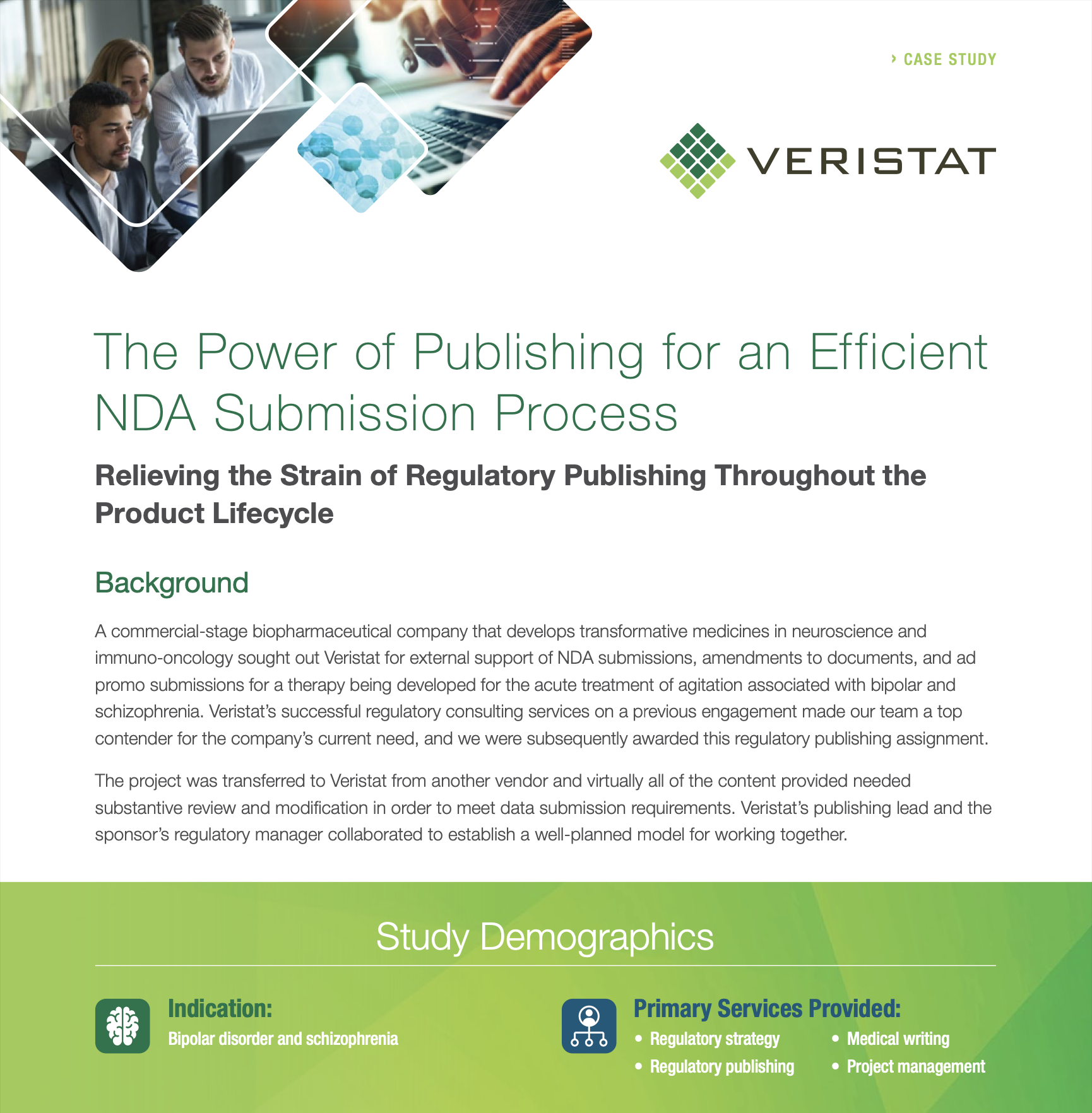 The Power of Publishing for an Efficient NDA Submission Process
The IND was transferred to Veristat from another vendor and virtually all of the content provided needed substantive review and modification in order to meet data submission requirements. Veristat's successful regulatory consulting services on a previous engagement made our team a top contender for the company's current need, and we were subsequently awarded this regulatory publishing assignment.
download
Explore Our Key Related Services
Please fill out this form to access your resource.
The Power of Publishing for an Efficient NDA Submission Process