Services
Clinical Trial Data Management
Capturing quality clinical trial data is the key to ensuring patient safety and confirming efficacy in clinical development today
Our clinical data managers provide you with the optimal solution for your clinical trial that will allow your study to go from first patient in to database lock as quickly and efficiently as possible without compromising data quality or integrity. We are a one-stop-shop for all data management activities from database build, through data cleaning and query resolution, to database lock and archival. Our team members are focused on developing partnerships routed in quality, efficiency, and transparency. The end result: cost-efficient data management; faster time to database go-live; a functioning, intuitive clinical database; expedited database lock; and ultimately, accurate and clean clinical trial data.
Flexible and Customized Data Management Solutions
Our Consultative Approach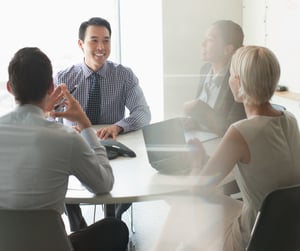 We take a consultative approach to all data management activities. We will work with you to understand your ultimate goals and provide experienced feedback to get you there in an efficient and quality way. We have flexibility in our processes while still providing a quality infrastructure of the basic elements of data management.
We will consult with you early on to determine the right EDC solution for you, based on your current programs as well as your future pipeline. We can help balance short term goals against long term vision for your programs and plan proactively for each phase.
We will ask questions to drive key interim and final deliverables to completion based on our niche knowledge of what is needed and the steps to achieve each milestone.
We will help you understand the critical elements of data management, and how each item impacts other stakeholders. We realize not everybody is an expert in data management, therefore we strive to not just deliver operational milestones, but to help teach and guide you along the way.
A Proactive Approach to Data Management
Our processes support a proactive approach to each element of data management. Case Report Forms are built as SDTM compliant as possible from the start, with efficiencies gained from our in-house library of forms. Data cleaning is performed in as near real-time as possible to maximize query success rates and identify challenges early. Database lock is performed on a rolling basis.
We work smart. Databases are designed with the end-users in mind.
For example, we use dynamic search tools to publish fields that are expected based on previous entries – no need to ask site coordinators to know which questions are relevant and which should be skipped – we take the guessing game out of data entry.
Similarly, we focus our development of data management documents like the CRF Completion Guidelines to provide thoughtful information to sites instead of a wordy document providing common sense instructions.
We think proactively about our downstream stakeholders and how to balance each team members needs throughout the entire data management lifecycle. Our biostatisticians play an active role in not just initial CRF development, but any mid-study changes that may have impacts to programming and subsequent timelines and deliverables.
Explore Our Clinical Data Management Services
Consulting (strategic program planning, protocol review, EDC selection, etc.)
Case Report Form (CRF) design utilizing the most up to date SDTM implementation guides
Database design, development, and maintenance
Data validation programming and testing, inclusive of edit check and manual review specifications
Data entry, if applicable
Data cleaning and query management
Medical coding using WHODrug & MedDRA dictionaries
Serious adverse event (SAE) reconciliation
Management and integration of local laboratory reference ranges with CRF data
Integration, verification and reconciliation of external electronic data
EDC selection and end-user training
Database lock and archival
Database transfer