Services
Strategic Clinical Development Consulting
Start early. Get it right the first time with the best strategists and problem-solvers in clinical development.
For 28 years, Veristat has helped pharmaceutical, biotechnology and medical devices firms solve the unique and complex challenges they face throughout the clinical development process. We've guided clients through the planning, conduct, analysis, and reporting of hundreds of clinical trials across a vast variety of therapeutic areas. Our expert regulatory, clinical, medical and statistical consultants provide high-level strategic consulting services from IND planning through to regulatory approval.
Avoid Making Critical Drug Development Mistakes
Our highly qualified scientific-minded strategists provide you with the knowledge, foresight, and expertise to make informed strategic decisions to accelerate your medical therapies along the drug development pathway. We guide your decision-making before, during, and after your clinical trials are complete.
Regulatory Consulting
Development of the regulatory strategy and submission plan to support both US and "Global" registrations
Explore the possibility of pursuing expedited pathways (e.g. Priority Review, Breakthrough Designation, etc).
Prepare and review regulatory agency meeting requests and packages
Attend regulatory agency meetings
Prepare for and participate in FDA Advisory Committee meetings
Clinical and Medical Consulting
Protocol design & clinical trial planning
Assist with initial indication selection, incorporating "Quick to POC" and commercial considerations into study designs
Develop Key Opinion Leaders (KOLs) and Advisory Panel Networks
Assist with preparation for and provide representation at meetings with regulatory agencies
Statistical Consulting
Ensure that the clinical trial's statistical design will meet the intended objectives
Evaluate potential of implementing Adaptive Design Approaches & Planning
Run clinical trial simulations
Perform predictive modeling
Assist with primary and secondary endpoint selections
Determine which statistical approach to use (PRECISION, HYPOTHESIS, or BAYESIAN APPROACH, or something else)
Clinical Trial Planning & Conduct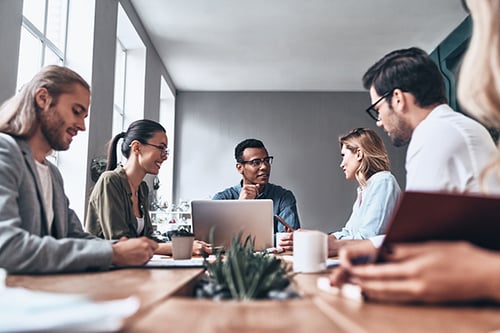 Our experienced consultants not only help you create your strategic clinical development plan, but they provide tactical support to complete the following:
Develop the clinical trial design
Determine sample size calculations
Write, edit or review protocols
Design electronic Case Report Forms (eCRFs)
Write Statistical Analysis Plans (SAP) or Interim analysis plans (IAP)
Draft regulatory agency, board meeting, or investor presentations of the clinical development, regulatory and/or statistical plans
And, much more.
Learn More with These

Resources