Services
Strategic Clinical Development Consulting
Start early and get it right the first time. Course correct with a changing landscape. Overcome obstacles within clinical development. Collaborate with the best strategists and problem-solvers in clinical development.
Veristat has helped pharmaceutical, biotechnology, and medical device firms solve the unique and complex challenges they face throughout the clinical development process. Our early, forward-looking planning can result in greater efficiency and a better understanding of key decisions and time points during your novel therapy development. Our expert regulatory, clinical, medical, and statistical consultants provide high-level strategic consulting services from IND planning to regulatory approval.
Planning your clinical trial or development program? Let's Talk.
"We never assume your problem is straightforward, where old solutions can be applied without careful consideration. Our approach marries strategic consulting with regulatory insights and technical expertise, bringing you informed recommendations and decisions that advance the development and approval process."
Robin Bliss, PhD
VP, Strategic Consulting
Avoid Making Critical Drug Development Mistakes
Our highly qualified scientific-minded strategists provide you with the knowledge, foresight, and expertise to make informed strategic decisions to accelerate your medical therapies along the drug development pathway. We guide your decision-making before, during, and after your clinical trials are complete.
Creation and support of IND and regulatory interactions

Creation and continued maintenance of a Target Product Profile (TPP) and Clinical Development Plan (CDP)

Assist with initial indication selection, incorporating "Quick to POC" and commercial considerations into study designs

Support of Program Review Meetings

Selection of dose escalation and dose optimization design
Protocol design and clinical trial planning

Develop Key Opinion Leaders (KOLs) and Advisory Panel Networks
Ensure that the clinical trial's study design will meet the intended objective(s)
Primary and secondary endpoint selection
Selection of appropriate comparator
Adaptive Design Approaches & Planning
Development of the regulatory strategy and submission plan to support both US and "Global" registrations
Explore the possibility of pursuing expedited pathways
Relative priority of indications or monotherapy/ combination therapy
Assist with preparation for and provide representation at meetings with regulatory agencies
Advice and support EOP2/Support regulatory interactions

SPA/special assessments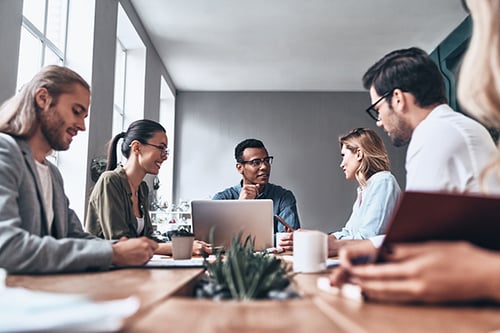 Experienced Partners Help Create Your Clinical Development Plan With The Endgame in Mind
At Veristat, we provide solutions to support developing and delivering life-changing therapies to patients in need. These solutions span all phases of development and a broad range of complex therapy areas for any clinical, regulatory, or commercialization program