Why Veristat
Our Approach to Clinical Development
We approach clinical development with the end goal in mind. And - we deliver the expertise and high-quality service - with a proven track record of success.
With more than 27 years of experience in clinical trial planning and execution, Veristat is equipped to support any development program.
You can partner with the most experienced team in the world, but if you can't work well together, you won't be successful. That's why Veristat's approach to designing and executing clinical trials, clinical programs and regulatory submissions is and has always been different.
We Are Focused On You - Helping You Overcome The Most Complex Development Challenges
Veristat was founded more than 27 years ago with a passion for building lasting client relationships based upon a true partnership. Many CROs approach clinical development projects as singular business transactions, and thus provide services with a primary focus on their immediate bottom lines. By contrast, Veristat views every clinical study first as an inspiring opportunity to assist with the development of an innovative product that can improve or save lives, and second as an opportunity to develop or continue a long-term collaborative relationship based on mutual trust, respect, understanding, and evolution.
This is why Veristat is different. We build TRUE Partnerships with our clients. Our TRUE partnerships are built and sustained with:
Trust through transparency
Respect of culture
Understanding of goals and expectations
Evolving for change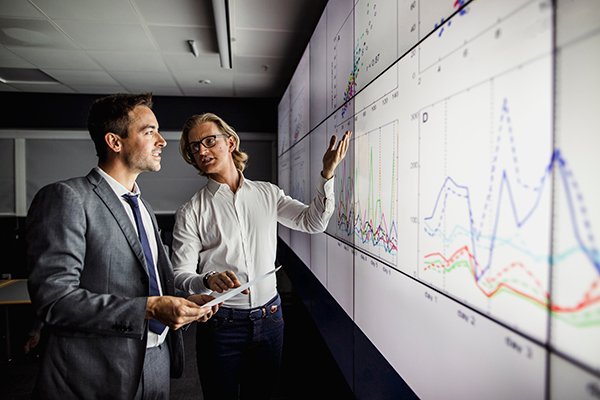 Our teams are flexible, collaborative, transparent and we function as a TRUE part of your team. We realize that every relationship is different and we strive to work appropriately with your teams to accomplish your goals. Sometimes we need to teach your team how to complete a task, sometimes we need to define the processes, sometimes we need to challenge your thinking, and sometimes we just need to get the task done. It's a partnership approach centered on achieving your needs that leads to lasting relationships and success.
We Value Scientific Integrity
At Veristat, we believe that clinical development is fundamentally a scientific endeavor and that the basic tenets of science must be followed to ethically and validly design, conduct, manage, analyze, and report the results of clinical trials while ensuring patient safety. Our meticulous adherence to the highest ethical and scientific standards in clinical research is unsurpassed by any CRO.
Our scientific-minded exerts are highly-skilled Regulatory strategists, Clinical Monitors, Project Managers, Biostatisticians, Statistical Programmers, Clinical Data Managers, Data Standards Programmers, Medical Writers, and Pharmacovigilance experts who share this enduring passion for the science behind the clinical studies we work on. And, we apply this scientific approach to everything we do. We are methodical about understanding what needs to be accomplished to help our clients overcome the challenges and unknowns that achieve success.