Join Veristat at the Adaptive Clinical Trials Symposium 2018 taking place on March 22-23, 2018 in Philadelphia, PA. The goal of the Adaptive Clinical Trials Symposium is to discuss the best-practices for analyzing statistics, data, and operations through an adaptive design for more efficient clinical trials.
Attend Our Presentation:
Veristat is excited to be speaking at this Adaptive Design Clinical Trial event on March 23, 2018 from 9:45 -10:30 AM and will discuss the following topic:
"Multi-arm Adaptive Design Incorporating Efficacy and Safety"
Practical challenges in efficacy-based pick-the-winner design

Utility-based add-arm adaptive design incorporating efficacy and safety

Multi-stage drop-loser design allowing retaining any arms based on efficacy and safety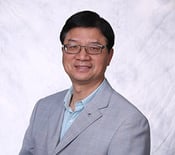 Mark Chang, PhD
Senior Vice President
Strategic Statistical Consulting
Veristat
Learn More About the Event or Register Today
If you have yet registered for this event, we can offer you a 15% discount. Just click on the image below to go to the conference registration page and use the discount code "C1001VSTAT".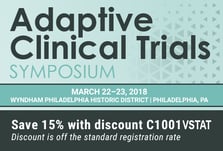 Is An Adaptive Clinical Trial Design The Right Approach to Help Reach your Goals?
Veristat can help you answer this question. We will help you plan, simulate and implement both simple and more complex adaptive designs. And, we'll design a strategy for engaging the regulatory authorities.
To speak with us, contact Veristat today!
Read Our Adaptive Design Trial Case Study
Learn how we helped a client reach their go/no-go decision swiftly with the implementation of an adaptive design clinical trial.