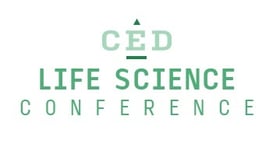 Join Veristat and nearly 1000 life sciences entrepreneurs, developers, investors and leaders for annual CED Life Science Conference on February 27-28, 2018 in Raleigh, NC. This event is hosted by the Council for Entrepreneurial Development in partnership with the North Carolina Biotechnology Center and NCBIO.
The theme of this years meeting focuses on how #InnovationDelivers and sharing the innovations that will deliver cures/treatment to patients, deliver efficiencies to the progress booming in healthcare and ultimately delivering a better tomorrow for all.
---
Meet with Veristat & Learn How to Bring Your Innovations to Life
Meet Veristat at this event to learn how we can partner with you to advance your treatment through the clinical trial and regulatory submission process. Whether you need expert consulting, a team to run your study or just regulatory strategy guidance and support, we can help.
Fill out the form on the right of this page to secure your time slot now.
---
Get the Case Study | Learn How Veristat Works Well with Growing Firms
Click here to read our recent case study of how Veristat worked with a growing firm over the last decade and is now still partnering with that firm to help them prepare their MAA submission. Or, learn about more of success stories.