Join Veristat for a roundtable discussion at the Clinical Operations Strategy Meeting USA 2017 taking place in Boston, MA on November 8, 2017.

About the Roundtable:
Cindy Henderson, Veristat's EVP of Strategic Development will lead a roundtable from 11:00 AM-12:00 PM on the topic of:
Partnering Effectively with One or More CROs As Part of Your Integrated Team
Explore the benefits & efficiencies of working with the same CRO long-term- from early phase to NDA
When needed, how to effectively integrate more than one CRO on the same project
Utilize your CRO's expertise, when you need them
Roundtable Leader: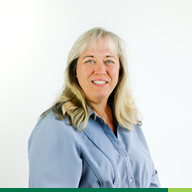 CINDY HENDERSON
Executive Vice President of Strategic Development
Veristat
Speaker Biography:
Cindy Henderson has over 20 years of experience providing innovative functional and operational support to sponsor-based clinical studies. Cindy's key areas of operational expertise include the ability to lend deep insight into the sequence of events clinical studies take as they advance toward the goal of product regulatory submission, the ability to effectively manage and assess client needs, and the ability to strategically outline the required resources for clinical programs. Cindy is a primary contributor in strategic and tactical planning both within Veristat and within client projects.
Learn More About Veristat | A Case Study
Clinical Trial Success with An External Biostatistics Team | How This Worked for a Growing Firm
A biopharmaceutical firm specializing in rare and ultra-rare disease research started working with Veristat over 7 years ago. Our biostatistics team has supported this firm as they have grown from a 4 person into a 300+ person firm, and today we remain their only biostatistics provider.
Read the case study to learn how Veristat has and continues to be this firm's biostatistics team as they have grown their company and pipeline.