Veristat is looking forward to leading a roundtable discussion on the importance of implementing and utilizing an electronic trial master file (eTMF) system in clinical trials. Join us at the Clinical Operations West Coast 2018 event taking place on May 15, 2018 at The Hyatt Recency Airport, San Francisco, CA to learn more.
Roundtable Title: Why and How to Implement an eTMF System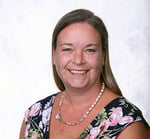 Roundtable Leader:
Gillian Birnie
Senior Director ofCorporate Compliance
Veristat
Rountable Description:
Veristat is a smart, effective and impactful CRO that helps advance medical therapies through the clinical development and regulatory submission process. Because we focus on providing effective strategies and impactful solutions, we implemented MasterControl, an eTMF system last year. The main benefits of utilizing an eTMF for a clinical trial are that it improves efficiency and compliance in real-time, during the conduct of a trial, thereby saving time and costs, and it can assist with audit and/or inspection readiness. Not all sponsors have the time and resources to implement their own eTMF, so we utilize our eTMF for the management of clinical trials performed by our teams to ensure full Good Clinical Practice (GCP) compliance and the DIA model. At this roundtable we will discuss the following:
Benefits of utilizing an eTMF system to ensure GCP Compliance
Recommended Approaches and Roll-Out Challenges for eTMF Implementation
Case Study | Discussion of Experiences & Lessons Learned From a Recent Implementation of MasterControl
Learn More:
Want to speak with us at this event or anytime about the importance of using an eTMF for your clinical trials? Fill out the form on the right hand side of this page.
You can also learn more about Veristat's recently implemented eTMF system, MasterControl.