Veristat to Co-Chair Session on Pharmacovigilance and Risk Management at DIA Canada Annual Meeting

October 18-19, 2022
Ottawa, Ontario, CANADA
Session 6, Track C: Monitoring Post-Market Compliance through GVP Inspections and Proactive Risk Management Projects
Oct 19, 2022 8:00 AM – Oct 19, 2022 9:15 AM

Session Chair(s)
Myriam Salem, MSc,

Senior Corporate Regulatory and Enforcement Advisor

-

Health Canada, Canada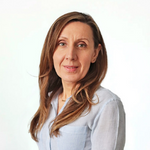 Agnes Jankowicz , Vice President, Pharmacovigilance - Veristat, Canada
Health Canada monitors compliance of health products on the market in various ways. One way is through the regular Good Pharmacovigilance Practices (GVP) inspection that verifies how the regulated parties meet the requirements under the Food and Drug Regulations. One additional way is through proactive compliance monitoring projects (CMPs). This session will focus on the ongoing initiatives in these programs and will give an overview of the current practices and perspectives of both industry and regulatory authorities.
Learning Objective- At the conclusion of this session, participants should be able to:
Differentiate between GVP regular inspections and proactive monitoring projects

Discuss what is expected during Health Canada's GVP inspections and proactive CMPs including current and future approaches for virtual inspections

Identify the current and potential future GVP projects and proactive CMPs
Meet Veristat at the meeting or learn more about our tailored PV Solutions to reduce risk.

Schedule A Meeting
If you would like to meet us at the DIA Canada, feel free to contact us to arrange a meeting through the form.
Get Conference Details
Website: DIA Annual Meeting Canada