24-26 February 2019, The Ritz-Carlton Rancho Mirage, CA
Veristat is excited to join the leading drug development executives and solution providers for a focused discussion of key new drivers shaping drug development at the Evolution Summit Spring 2019 event. At the event, Shaheen Limbada - Executive Vice President of Global Clinical Operations at Veristat – will be available to discuss the latest trends and successes in running patient-centric, cost-effective and more efficient clinical trials.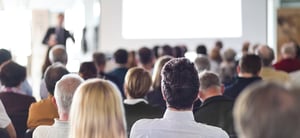 We provide impactful strategies and solutions to meet your outsourcing needs in order to plan and run your next clinical trial, program or regulatory submission project. Our 25 years of experience helping drug development firms take their products from IND to NDA approval are worth taking a look at. In 2018 alone, our team prepared the regulatory submissions for 12% of the NMEs approved by the FDA. And, many of those programs we supported since the writing of the study protocols and IND.
Whether you have a compound and need to get started with regulatory consulting and preparation of your IND or need to recruit patients quickly to get your clinical trials running or just need medical writing or biostatistical support for your programs - Veristat can help.
---
Explore our Key Service Areas: