Meet Veristat thought leaders at this exclusive event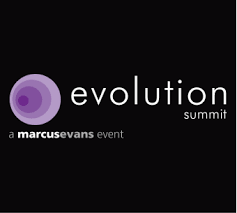 The Evolution Summit is an invitation-only, premium Summit bringing leading clinical trial executives and innovative suppliers and solution providers together. The Summit's content is aligned with key clinical trial challenges and interests, relevant market developments, and practical and progressive ideas and strategies adopted by successful pioneers.

Veristat thought leaders Shaheen Limbada, EVP Innovation and Strategy, and Kevin Hennegan, North American Regulatory Affairs Director, will be meeting with leading clinical trial executives and innovative suppliers and solution providers during this event.
Be sure to schedule your meeting while there is time.
DATE: 13 March - 15 March 2023
LOCATION: The Ritz-Carlton, Marina del Rey | Los Angeles, CA
Bios: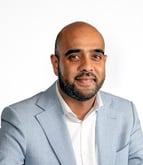 Shaheen Limbada
Executive Vice President, Innovation and Strategy, Veristat
Shaheen Limbada is the Executive Vice President of Innovation and Strategy of Veristat. In this role, Shaheen oversees identifying and building strategic, innovative solutions to advance the clinical development goals of our clients. With over 22 years of experience running clinical trials, he excels in innovative clinical trial solutions, clinical trial execution, business strategy and business growth. He will initially be focused on applying his skills to enhance and build Veristat's pharmacovigilance, commercialization, and decentralized clinical trial solutions.

Shaheen spent four years as the Executive Vice President of Global Clinical Operations at Veristat, where he fully integrated new processes for adopting digital and virtual components to improve the patient experience of participating in clinical trials. He joined Veristat through the acquisition of Topstone Research, a Canadian-based CRO he co-founded, and held the position of Managing Director. Before Topstone, he worked in clinical operations, project management, and leadership roles at various clinical research organizations (CROs) and pharmaceutical firms, including Leo Pharma, Cetero Research, and AstraZeneca.

Mr. Limbada graduated from the University of Toronto and quickly began his career in clinical trials with AstraZeneca Canada Inc.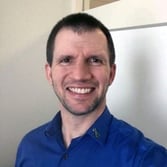 Kevin Hennegan
Director, North American Regulatory Affairs, Veristat

Kevin Hennegan has provided strategic clinical and regulatory guidance to the pharmaceutical, biotech, and medical device industry for over 15 years. He has led and participated in the preparation of many successful FDA filings, including Investigational New Drug Applications (INDs), New Drug Applications (NDAs), Biologics License Applications (BLAs), Breakthrough Therapy Designations, Orphan Drug Designations, and Fast Track Applications. His experience covers a wide array of therapeutic indications (oncology, neurology, rheumatology, infectious disease, etc.) and product classes (therapeutic proteins, small molecule drugs, cell therapies, gene therapies, vaccines, and more). He is an advocate for patient-focused drug development and excels in engaging the FDA and other regulatory authorities as development partners.

Kevin earned a bachelor's degree in Microbiology from Colorado State University and a master's degree in Molecular, Cellular, and Developmental Biology from the University of Colorado at Boulder.

---
Learn More