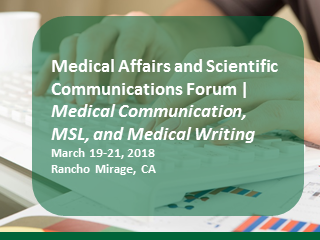 Members of the Veristat medical writing team will be at the DIA's Medical Affairs and Scientific Communications Forum - Medical Communication, MSL, and Medical Writing. This forum will explore the best practices, newest technologies and the latest updates specific to scientific medical writing for clinical trials and regulatory submissions.
Discussions will tackle the following medical writing challenges:
Speak With Our Medical Writers
Let's connect to share best practices and challenges that we face when writing clinical trial documents and preparing regulatory submission documents. Fill out the form on the right hand side of this page to pre-arrange a meeting with one of our medical writers at this event or anytime.
Learn More About Veristat's Medical Writing and Communications Expertise
Whether you need help writing your clinical trial documents, regulatory submission documents, abstracts for professional meetings or manuscripts and white papers, connect with Veristat today. In addition, we can oversee the updating of your clinical trials registrations and results on clinicaltrials.gov.

Learn more about our medical writing solutions to help you get more done quickly.