Veristat and SFL, a Veristat company, will attend the Medtech & Pharma Platform 9th annual conference on 8 September 2022 in Basel, Switzerland.
Atalah Haun

, Veristat Senior Director- Medical Affairs, will speak in a panel presentation on Combined Products: Regulation & Patient Engagement in session 1 of the program.
The session will provide various perspectives on outstanding challenges how to bridge the gap between the medicinal products and the medical devices frameworks. In the area of combined products, collaboration between the different stakeholders is key and, as such, the session will also address this topic by exploring patient engagement.
Veristat and SFL, a Veristat company, offer solutions that can further empower your team. Featured solutions include strategic and operational support from early development to regulatory approval, market access, quality assurance, pharmacovigilance, and supply chain management, as well as clinical development services including global clinical operations, biostatistics and programming.
Schedule A Meeting
If you would like to meet us at the Medtech & Pharma Platform conference , feel free to contact us to arrange a meeting through the form.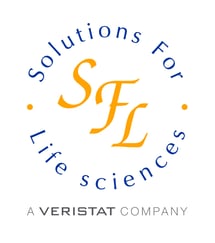 Conference Details
Website: Medtech & Pharma Platform 9th Annual Conference