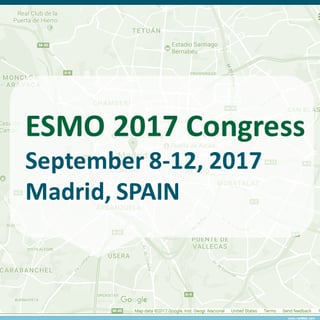 Meet Veristat at the EMSO 2017 Congress, the most influential annual meeting for oncology professionals in Europe. This year's theme "Integrating science into oncology for a better patient outcome" echos the call across the industry to develop more targeted therapies to extend and improve the lives off cancer patients.
Schedule A Meeting with Veristat at ESMO
Our teams' have the expertise and experiences to help you design, build, and run your oncology/hematology clinical development program. And, we'll help you navigate the regulatory submission process.
Fill out the form on the right hand side of this page to schedule a time to meet with Veristat at ESMO. Even if you are not attending ESMO and want to speak with one of Veristat's experts, fill out the form.
Read Our Recent Case Study:
Learn how Veristat helped a current client achieve their patient enrollment timeline for an early phase oncology clinical trial.