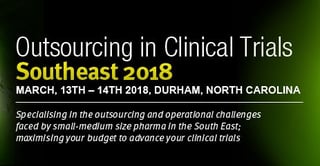 Join Veristat at the 7th Annual Outsourcing in Clinical Trials Southeast 2018 conference to discuss the latest clinical trial operational and outsourcing challenges. Do you struggle with choosing, managing and retraining your CRO project team?
Meet with Veristat
We focus on helping small biotech and pharma companies guide their innovations through clinical development. Whether you need help with protocol writing, need advice on your regulatory pathway or just need operational support to run your early phase trials, you should speak with Veristat. We offer you a bespoke team of experts that will deliver impactful solutions to achieve your goals.
Fill out the form on the right hand side of this page to schedule a meeting with Veristat.
More about the Conference
This event's topics include discussions on:
Why does my service provider never give me what I want? Exploring how both sponsors and vendors can improve their relationships to ensure a trials success
Assessing whether your CRO is equipped to carry out direct-to-patient (DtP) trials to guarantee that data integrity is not compromised
Two-way discussion: Niche CROs or full-service CROs? Which is the best in delivering quality and helping you stay on budget
Determining which size vendor is the best for biotech and small-mid-size pharma companies to meet study requirements whilst staying within budget
Learn More About Veristat
Are you looking to start a new trial or expand your clinical program? Partner with us for regulatory, statistical or medical consulting, engage our clinical operations and biometrics teams to design and run your trials, and work with our data standards, and medical writing teams to prepare your regulatory submission package.