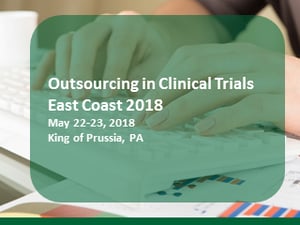 Are you looking to discover more effective strategies for outsourcing your clinical trial operations and marketing application development to ensure that your trial runs smoothly and within budget?
Then meet up with Veristat at booth #74, at the Outsourcing in Clinical Trials East Coast 2018 event.
The event will address many of the key challenges and solutions in clinical development today, including:
Discussing the cost-benefit analysis of using external consultants or partners in clinical trials
Adopting strategies for small companies to ensure you get the A-team for your study
Discussing best practices for developing clinical trial RFPs allowing effective vendor comparison to identify the best option for your trial
Weighing up the best practices for adequately assessing which site is best in terms of investigators and capabilities
Exploring challenges faced by start-ups and early stage biotechs, specifically vendor selection and management with minimal resources to ensure end points are reached
And much more....
Learn More About Veristat
Are you looking to start a new trial or expand your clinical program? Partner with us for regulatory, statistical or medical consulting, engage our clinical operations and biometrics teams to design and run your trials, and work with our data standards, and medical writing teams to prepare your regulatory submission package.