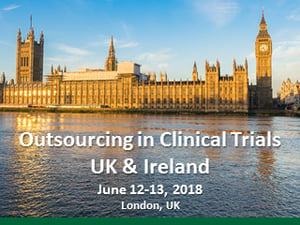 Veristat is attending the Outsourcing in Clinical Trials UK & Ireland Event taking place on June 12-13, 2018 in London. This event will focus on strategies to streamline and innovate clinical trial operations in the UK & Ireland region despite the shifting political and regulatory changes affecting the region.
Engaging topics at the event include:
Preparing for GDPR compliance in clinical trials
Reviewing Your Request For Information (RFI) & Request For Proposal (RFP) To Ensure Long Term Business Objectives Are Met
Effectively Engaging Patients To Ensure Trial Completion
How to Manage Your CROs to Minimize Costs
Managing Your Trial Master File To Uphold The Integrity Of Your Clinical Trial
Exploring Clinical Trials With Advanced Therapeutic Medicinal Products (ATMP)
Compliance Is Key- Unlocking The ICH GCFP R2 Regulation To Improve Trial Performance
Meet up with Veristat at this event
Fill out the form on the right-hand side of this page to pre-arrange a meeting with Veristat at this conference or anytime.
Learn More About Veristat
Are you looking to start a new trial or expand your clinical program? Partner with us for regulatory, statistical or medical consulting, engage our clinical operations and biometrics teams to design and run your trials, and work with our data standards, and medical writing teams to prepare your regulatory submission package.