Meet Veristat at booth #1 at OCT West, 3-4 March 2020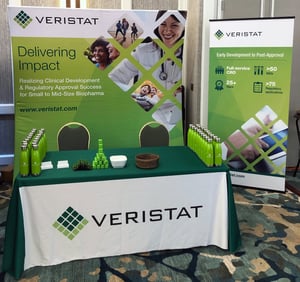 Whether you have a compound and need to get started on your IND, or want to recruit patients quickly to get your early phase trials running or just need medical writing or biostatistical support for your programs - Veristat can help.
We provide impactful drug development and regulatory solutions on both a full-service or functional service basis.
Schedule A Meeting
Schedule a meeting by filling out the form on the right. Find out how we can help you advance your next clinical trial or regulatory submission to successful outcomes. Or, read some of our recent insightful perspectives.
Conference Location
Hyatt Regency San Francisco Airport
1333 Bayshore Highway
Burlingame, CA USA
Website: https://www.arena-international.com/octwestcoast

Have you heard?
Veristat Acquired TCTC Group increasing its European footprint and expanding therapeutic expertise to guide sponsors throughout the clinical development lifecycle.