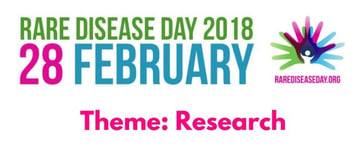 While Rare Disease Day is celebrated around the world on February 28, 2018, at Veristat, everyday is a day to focus on advancing cures for rare diseases through the clinical development and regulatory submission process.
We invite you to learn more and join us in celebrating #rarediseaseday this year.

What is Rare Disease Day?
Thousands of organizations from around the world will obsere Rare Disease Day on the last day of February by holding awareness-raising activities centered on the theme of raising awareness for rare disease research.The goal of Rare Disease Day is simply to raise awareness of the need for more rare disease treatments and cures to the general public as well as to policy makers, public authorities, industry representatives, researchers and health professionals. Despite the name, Rare Diseases really aren't that rare.
Learn more about Rare Disease Day.
Rare Disease Day Celebrations Around the World
There are more than 150 rare disease day events happening across 60+ countries around the world February 28, 2018.
Learn more about or attend the Rare Disease Day event happening in Boston:
Veristat will be at this event, if you'd like to meet up with us prior, during or after the event, fill out the meeting request form on the right hand side of this page.
Our Commitment to Rare Disease Research
In the past 5 years alone, our teams have worked on over 150 clinical trials and prepared over 20 regulatory submissions (NDAs, BLAs, NDSs, MAAs, and jNDAs) for rare disease treatments. Put our rare disease knowledge to work for you.
Or, read some of our success stories, of which many are for rare diseases.