Veristat will attend the Surgical Infection Society's (SIS) 38th Annual Meeting taking place from April 22 - 25, 2018 in Westlake Village, CA.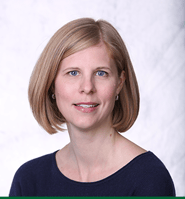 Meet up with Erin Mathias MS, MPH, Manager of Biostatistics at this event as she co-authored a poster presentation that will be presented on Wednesday, April 25, 2018 from 15:30-17:30 in Ballroom A.
---
Mini Abstract for Presentation | ACS-MO10
Title:
ACS-MO10 Length of therapy during a phase 3 study of eravacycline and meropenem for complicated intra-abdominal infection
Authors:
Kenneth Lawrence, Tetraphase Pharmacueticals; Erin Mathias, Veristat; Ekaterina Efimova, Tetraphase Pharmaceuticals; John Mohr, Tetraphase Pharmaceuticals; Melanie Olesky, Tetraphase Pharmaceuticals; Patrick Horn, Tetraphase Pharmaceuticals; Philip Barie, Weill Cornell Medicine, New York, NY
Background:
The recent Study to Optimize Peritoneal Infection Therapy (STOP-IT) trial demonstrated that, for patients with complicated intra-abdominal infection (cIAI) after adequate surgical or interventional radiologic source control, short-duration antibiotic therapy (~ 4 d) was associated with similar outcomes compared to longer-duration therapy (~ 8 d). This study was performed to assess prescribing of antibiotic therapy for cIAI subsequent to STOP-IT with respect to duration, and to determine patient- or disease-related characteristics related to shorter treatment courses, regardless of patient severity of illness.
Meet Us At SIS or Schedule A Meeting:
Meet up with Erin at the SIS Annual Meeting, she will be on hand at the poster presentation to answer any questions.
To schedule a meeting at this event or anytime with Veristat, simply fill out the form on the right hand side of the page.
Explore More About Veristat:
Our integrated project teams help you make calculated data-driven decisions throughout each step of your clinical trial. We ensure that your development program is be rooted in biometrics from beginning to end. Learn more about our Biometrics offering.