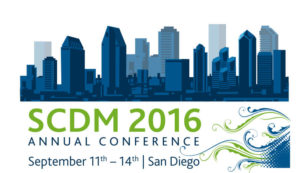 Join Veristat and other data management professionals to learn, network and discuss the latest trends and challenges that data managers face today.
The topics addressed at this years conference are intended to discuss the best practices for core components of clinical data management and/ or provide the latest perspectives on key issues confronting the clinical data management profession.
Below is an abbreviated list of the informative topics that will be presented:
Digital World of Data Manager – Journey from Data Curation to Submission
Wearable Devices, Mobility & the BIG Data Challenge
What Clinical Personnel Wish Data Managers Knew about Clinical Operations and Vice Versa
A Tale of Two CDISCs — It Was the Best of Times; It Was the Worst of Times
Break On Through: Managing and Leading Innovation in Data Management
Clinical Data Management: Data Storage or Data Science?
Effective and Efficient Study Build: Data Management Approach
Challenges and Solutions for the Data Management of Emergency Clinical Trials
Data Protections, Data Directives and Clinical Trial Data – How Can I Collect and Use My Global Clinical Trial Data?
And many more…
Schedule a Meeting with Veristat
Two of our data management team members, including Faith Kolb, our Vice President of Biometrics will be in attendance of SCDM. Schedule a time to meet with Veristat at the conference. You can learn how Veristat can rescue or plan your next trial by performing some or all aspects of data management from EDC database development through database lock and dataset delivery. In addition, our Data Standards team can create all of the supporting documentation that you will need for SDTM migration.
Reach out today to schedule a meeting with Veristat at SCDM or anytime to learn more.