Join Veristat at AMWA 2019 Medical Writing & Communication Conference to learn about the trends and opportunities in the field of medical writing and medical communications.
Verisat is Leading A Roundtable Discussion:

Seven Habits of Highly Successful Medical Writers
Friday, November 8, 7:15 – 8:45 AM
Developing into an experienced, skilled medical writer requires an investment of time writing a variety of both simple and complex documents, and an understanding of the concepts, regulations, guidelines, and policies in your particular medical writing setting. In addition to all this knowledge and writing experience, though, the most effective medical writers consistently demonstrate seven habits that establish them as highly successful writers who inspire confidence in their working teams and with their clients. These habits are universal across medical writing settings but will be discussed within the context of the pharmaceutical/biotech industry.
This roundtable discussion will be led by: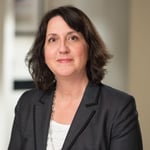 Kimberly Newton,
Senior Director, Medical Writing, Veristat
Kimberly has nearly 25 years of regulatory affairs and medical writing experience across multiple large and mid-sized CROs. Over the course of her career, she has worked as a medical writer, she has led global medical writing teams, and she has supported countless medical writing projects for clinical trials and regulatory submissions. Kimberly has contributed to the writing of more than 20 Investigational New Drug Applications (INDs) and has worked on dozens of marketing applications.
She earned her MA in English Literature at North Carolina State University and her BA in English at the University of North Carolina at Chapel Hill.
More about the AMWA 2019 Conference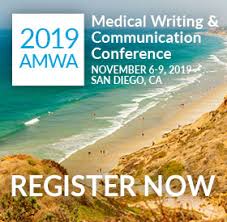 AMWA 2019 offers an innovative and dynamic approach to learning while sparking creativity, engaging in thoughtful discussion, and connecting with colleagues throughout medical communication industry.
Attending this conference will help you improve your medical writing and communications skills, particularly in:
Regulatory Writing of FDA Submissions
Health Communication
Medical Writing Technologies
Scientific Writing
Writing for Scientific Publications and Medical Journals
Writing/Editing of Clinical Trial Documents
Connect With Veristat
We hope to see you at AMWA 2019. If you would like to schedule a meeting with Veristat, regardless of whether or not you can join us, fill out the form on the right-hand side of the page now.
---
Explore our Key Related Areas: