Veristat is proud to be participating at a Rare Disease Workshop on July 18, 2018 taking place at Biogen. Veristat's statitiscal and adaptive design expert, Mark Chang, PhD will be will be speaking about the "Controversies in Rare Disease Trial Designs and Personalized Medicine".
About the Speaker: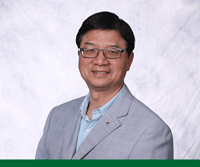 Mark Chang, PhD,
Senior Vice President, Strategic Statistical Consulting
Dr. Chang has over 20 years of experience as a statistician designing and implementing both simple and complex adaptive design trials for rare diseases.
About Veristat:


Our extensive experience in Rare Disease Trials makes us a valuable partner to support you in your Rare Disease clinical trial. 30% of Veristat's clinical trial development is in Rare Disease. We have participated in 290 Rare Disease Clinical Trials, and in over 35 Rare Disease Regulatory Submissions!

Rare Disease Clinical Research present a wide variety of challenges, but with our experience in the therapeutic area, our full range of services will guide you to clinical trial success.

Join us at the Rare Disease Workshop or ask us how we can assist in your next Rare Disease Clinical Trial.
Explore our Key Related Services
Rare disease experience fact sheet