Join Veristat at Arena's 5th Annual Clinical Data Integration & Management conference. Unlike other data management events, this conference offers a myriad of perspectives on the current challenges of the industry, such as data capture, utilization, integration and visualization as well as insight into innovative and alternative solutions by rethinking current tools.
The conference will cover many topics that Veristat is well versed in including:
Defining strategic models for data collection to ensure real time data access in databases
The Enterprise approach – taking clinical research and data standardization to the next level to enable future clinical development
Maximizing efficiency of clinical data review by using visualization tools and techniques
Data Management and Biostatistics – two teams that need to be closely aligned
Risk- Based Metrics to facilitate Risk-Based Monitoring: The data management perspective
Exploring regulatory requirements for electronic data to minimize time consumption and avoid regulatory scrutiny
Analyzing current responsibilities and skill sets of data managers to unravel future requirements to ensure your team is prepared for evolving market needs
Schedule a Meeting with Veristat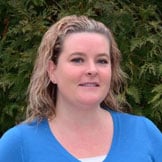 Erin Gaffney Director, Business Development
Erin has over 10 years of experience leading data management operational teams. She will be available to speak with you about recent data management trends and best practices to keep your program running smoothly.
Click here to schedule a meeting with Erin at the event or anytime that works for you!