Join Veristat and notable biopharmaceutical and life sciences senior leaders at the upcoming Clinical Trial Collaborations (CTC) conference.
The year's event will focus one of the most important changes in drug development today: "How we are altering the way we collaborate to drive greater efficiencies in productivity and bring us closer to the patient."
Attend Our Panel Session:
Veristat is joining the conversation again this year. Veristat's Chief Medical Officer will be speaking on a panel with other industry experts on a panel session titled:
What Does the CRO of the Future Need to Look Like?

What is the model you need to best serve pharma to help them transform into a decentralized industry?

What are the needed collaborations to help support pharma in a decentralized model?
How control will shift?
How to take action?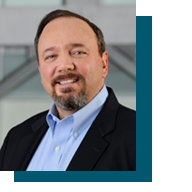 Jim Roach, MD, FACP, FCCP
Chief Medical Officer
Veristat
Attend the session on
Tuesday, April 4, 2017 at 9:00 AM
Schedule A Meeting With Veristat
We invite you to meet with our experts to talk about the challenges you are facing with your clinical trial design, execution and regulatory submission projects.
Fill out the form on the right to schedule a specific time to meet with Veristat at the conference.

Save 25% Off Your Registration
As a friend of Veristat, you can receive a 25% discount off the cost of your registration for this event. Visit the conference registration page and enter the discount code: VER25
We hope to see you there!