Join Veristat and Senior level clinical operations executives from large, medium and small pharmas, CROs and sites at the Clinical Trials Collaborations 2016 conference being presented together by The Conference Forum and CenterWatch. This conference will focus on identifying better solutions to drive a more efficient R&D operational process, particularly as it applies to trends in outsourcing, clinical research and patient care.
The conference will be co-chaired by Ken Getz, Director, Sponsored Research Programs, Tufts CSDD. Mr. Getz will open the program with a keynote titled, "How the Drug Development Landscape is Changing and the Impact on R&D Operations".
The conference will cover many topics including:
Clinical Outsourcing in Small and Emerging Biotechs
Bucking the Trend in Clinical Outsourcing
Where is There Potential for CROs to Collaborate?
Disrupting the CRO: Challenging the CRO of the Future
Are Global Trials Coming Home? How CROs are Changing their Global Footprint
Optimizing Collaboration Effectiveness in Alliance Partnerships
FDA Address on the Vision, Goals & Challenges for 2016
Attend Our Panel Discussion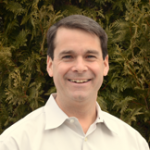 Monday, March 21, 2016
12:00-12:45 PM
Patrick Flanagan, CEO of Veristat
Whatever the Outsourcing Model, What's the Best Way to Manage it?
The reality with clinical outsourcing is that it's extremely people dependent. Once relationships are sourced and pharma settles on governing and economics, the relationship moves down to different levels into the project teams. Roles and responsibilities in hand-offs become a challenge and often cause delays. This is where some of the biggest pressure points come from.
Everyone is under huge financial pressure and this tension can drive negative behavior, causing flare-ups. This session addresses the POV from Clinical operation heads on what they really want from their external teams and both CROs and sponsors discuss what can be different for 2016 and 2017.
The other panelists include:
Moderator: Jeffrey Kasher, PhD Founder, Patients Can't Wait
Panelists:
Patrick Flanagan, CEO, Veristat
Murray Abramson, MD VP, Global Clinical Operations, Biogen
Deirdre BeVard VP, Development Operations, Nektar Therapeutics
Mitchell Katz, PhD Executive Director, Medical Research Operations, Purdue Pharma
Jules Mitchel, MBA, PhD President, Target Health
Schedule a Meeting with Veristat
We hope to see you at this event. Stop by our booth at this event to speak with us about your upcoming challenges and needs. Schedule a meeting with Patrick Flanagan, Derek Luther or Joe McGranaghan at this event.
Click to schedule a meeting with us at the event or anytime that works for you!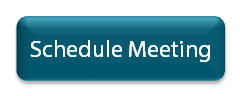 Save 25% Off Conference Registration
As a special friend of Veristat, use the below discount code below to save 25% off your registration discount code.

Discount Code: VER25