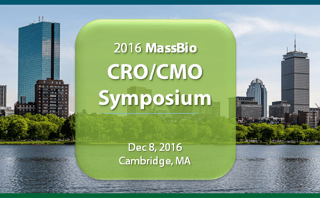 Join Veristat and more than 300 local attendees to discuss and evaluate the best practices that have evolved in shortening time to market at the 5th Annual MassBio CRO/CMO Symposium. Panelists and round table leaders will highlight the trends and strategies that have evolved inoutsourcing and strategic partnerships for clinical trials.

Veristat is proud to participate at this event as an exhibitor, so don't forget to stop by the Veristat booth to meet our team.
Register or Learn More
This event is produced by MassBio. Please visit thier website to register or learn more about this event.