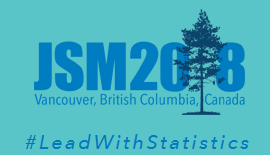 Join us at the world's largest statistical conference, the Joint Statistical Meeting 2018 taking place in Vancouver from July 28- August 2, 2018, to see Veristat's Mark Chang Speak on the "Controversies of Rare Disease Clinical Trial Design and Personalized Medicine" on August 1, 2018.
About the Session: 511 - Statistical Considerations for Rare Disease Clinical Development: Opportunities and Challenges
Session Title: "Controversies of Rare Disease Clinical Trial Design and Personalized Medicine"
Date/Time: Wednesday, August 1, 2018 from 10:30 AM - 12:30 PM
Abstract:
The similarity principle can be stated as: similar things will behave similarly. For example, we believe that two patients with similar baseline characteristics will have similar responses to a drug. The similarity principle is a hidden fundamental principle for all science including statistical science (the frequentist and Bayesian paradigms). Knowing this principle is important in study rare disease from a statistical perspective. Many controversies in rare disease trials, personalized medicine, multi-regional trial, and general statistics, such as Simpson's paradox and multiplicity issues, are rooted in the similarity principle. We will discuss the controversies in the rare disease and personalized medicine, how to use the similarity principle to resolve the issues and compare this innovative approach to traditional frequentist and Bayesian approach.
About The Speaker: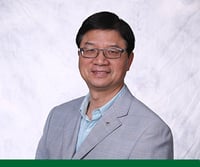 Mark Chang, PhD,
Senior Vice President, Strategic Statistical Consulting

Dr. Chang has over 20 years of experience as a statistician designing and implementing both simple and complex adaptive design trials for rare diseases.
The Importance of the Right Biometrics Partner for your Clinical Trial's Success
At Veristat, we understand that high caliber biometric services are vital for a clinical trial's success. Our Biostatistics and Statistical Programming teams provide expert statistical consulting and data collection, interpretation, and reporting in an efficient and high-quality manner.
Our Data Driven services offer end to end support throughout your trial process to make sure that the correct trial design is implemented, and CDISC-compliant SAP and statistical reports are delivered in an efficient manner. Our business is helping you reach your clinical trial goals.
Find out how we can help take your trial to the next level using our high quality statistical services.
Explore Key Related Services: