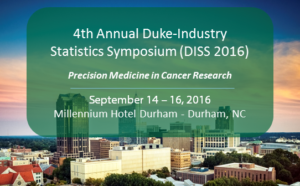 Join Veristat and other statistical experts at the 4th Annual Duke-Industry Statistics Symposium (DISS), which is an annual symposium organized by the Department of Biostatistics and Bioinformatics, Duke University School of Medicine, and co-sponsored by local pharmaceutical, statistical and clinical outsourcing firms.
The symposiums aims to discuss challenging issues and recent advances related to the clinical development of drugs and devices and to promote research and collaboration among statisticians from industry, academia, and regulatory agencies.
Attend the "Biomarker Utilities in Adaptive Trials" Short-Course:
Short-Course Title: Biomarker Utilities in Adaptive Trials
Date/Time: Wednesday, September 14, 2016 from 9:00 AM – 12:00 PM
In this short course, you will learn about the opportunities and challenges in biomarker utilization and personalized medicine, covering both classical and adaptive designs with biomarkers. The discussion will center on the design options for biomarkers with very strong credentials, strong credentials and weak credentials. Related statistical theories and analysis strategies will be covered with case studies.
By attending this session, participants will learn about recent developments in biomarker study from statistical perspective and share their experiences and practical problems concerning the biomarker utility in drug development.
Presenters Include: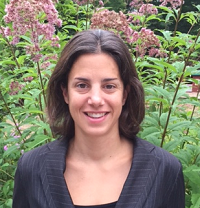 Robin Bliss, PhD,
Manager of Biostatistics, Veristat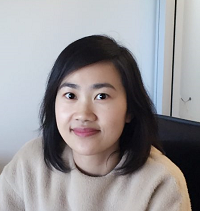 Jing Wang, PhD,
Senior Biostatistician, Gilead Sciences
Register Now:
Click on the registration link below to redirect to the Duke registration site for this exciting event.