Join Veristat and panel of experts at the upcoming MassBio Forum:
---
Lessons Learned From Implementing Risk Based Monitoring
October 17, 2019
8:00 AM - 10:00 AM
MassBio, 300 Technology Square 8th Fl, Cambridge, MA 02139
Risk based monitoring (RBM) offers many advantages over the traditional approach of 100% source document verification. Plenty of sponsors and CROs can attest to this with facts, figures, and case studies. Regulators even encourage sponsors to utilize this approach. So it's a no brainer right? Well it depends on your organization and the kinds of studies you are running.

In this forum we will explore the many facets associated with RBM and answer questions such as as:


What are the most significant pros and cons?
Are there types of studies that RBM is more or less optimal for?
How do I ensure I have selected the right CRO partner?
What is the impact on costs and timelines?
How do investigational sites feel about RBM?
Meet Our Panelist: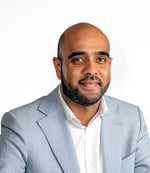 Shaheen Limbada
Executive Vice President, Global Clinical Operations, Veristat
Shaheen Limbada is the Executive Vice President of Global Clinical Operations at Veristat. In this role, Mr. Limbada oversees Global Clinical Operations including, clinical monitoring, project management, site management and medical affairs. Mr. Limbada graduated from the University of Toronto and quickly began his career in clinical trials with AstraZeneca Canada Inc. With over 20 years of experience running clinical trials in both the sponsor and CRO setting, including building and successfully selling his own CRO, he excels in the areas of risk management, project management, patient recruitment and clinical study conduct and governance. He joined Veristat through the recent acquisition of Topstone Research, a Canadian-based CRO that he co-founded and held the position of Managing Director. Prior to Topstone, he worked in clinical operations, project management and leadership roles at various clinical research organizations (CROs) and pharmaceutical firms.
Learn more about this event, speakers or to register today!
---
Explore our Key Related Areas: