Veristat is excited to be heading to the Evolution Summit Fall 2019 taking place on Sept 11-13, 2019 in San Diego, CA. We will be co-hosting a Master Class session on Successful Sponsor/CRO Partnerships.
Attend the Master Class
Thursday, Sept 12 at 8:45-9:30 am
Master Class Details:
Turning Sponsor/CRO Relationships into Partnerships for Success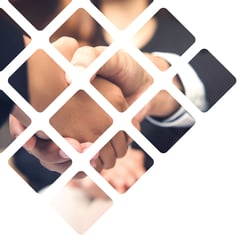 Sponsor/CRO relationships are critical to clinical development success but building a true partnership model requires more hard work and effort than the typical sponsor/vendor relationship, with different and important rewards for both parties. It's a different mindset, where two teams merge into one, working collaboratively together to achieve a common goal.
Learn how Ascendis Pharma has built and maintained a successful cooperative partnership model with CRO Veristat that really works.
Learn how Ascendis and Veristat:
Evolved their relationship into a partnership and have held each other accountable to achieve Ascendis' goals
Measure the success of the partnership with key performance indicators (KPIs)
Continually evaluate and adjust the partnership model to fit the growing needs of both organizations
Master Class Discussion Leaders
Sonia Sethi - Vice President, Clinical Operations
Sonia leads the project management, site monitoring, and site management functions at Veristat. She is the ambassador of service excellence and delivery for the oversight, strategic and tactical implementation, working closely with integrated client and project teams. Her passion lies in the design and successful execution of clinical trials with skilled project team leaders, knowledgeable clinical research associates and the establishment of close site/CRO/sponsor relationships to ensure successful patient recruitment and site monitoring through to the completion of a clinical trial.
Sonia has led clinical project teams for over 15 years at numerous CROs, where she has managed successful clinical trials for Respiratory disease, Endocrine disorders, Cancers, Infectious diseases, Neurology, and Cardiovascular disease.
Jacqueline Mardell, Vice President Clinical Operations at Ascendis Pharma
Jacqueline has nearly 40 years of pharmaceutical and biotech industry and education experience. She has a broad background in planning, implementing, monitoring and analyzing clinical development programs, has led teams in the execution of clinical programs in a wide variety of therapeutic areas in industrialized and emerging countries, and has contributed to several successful product registrations. For 15 years she was the instructor for Good Clinical Practice and elective courses at UC Santa Cruz extension certificate program on clinical trial design and management.
Download the Presentation
Did you miss this event? Don't worry, you can download the presentation now.
---
Explore our Key Related Areas: