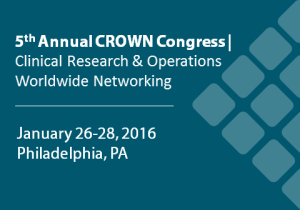 Join Veristat and the industry's elite clinical decision-makers to learn, network and discuss topics critical to the effective development, management and execution of clinical trials. Let's assess the latest strategies, trends, tools and technologies for advancing clinical trials.
The conference will cover many topics that Veristat is well-versed in, including:
THE FUTURE OF MONITORING | Evaluating Monitoring Trends and Assessing Their Current and Future Impact on Clinical Operations
ASSESSING SITE PERFORMANCE | Optimizing Operations and Compliance at the Site Level Through Effective Performance Monitoring
SITE AND PATIENT ENGAGEMENT | Facilitating Engagement with Sites and Patients to Build Relationships that Optimize Clinical Trials
THE VALUE IN DATA | Integrating and Leveraging Data Across Trials to Transform Clinical Research
And many more case study presentations on outsourcing best-practices, relationship management and risk management.
Register Today and Save 15%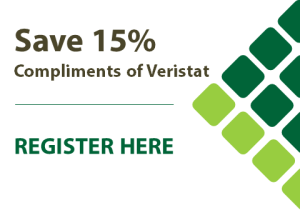 If you haven't registered yet, use the promotional code below to get a 15% discount off the standard registration cost as a "friend" of Veristat.
Veristat Discount Code: C598VERISTAT
Stop by the Veristat booth to speak with our experts about your clinical challenges for 2016.
Schedule a meeting with us today.