Webinar Summary: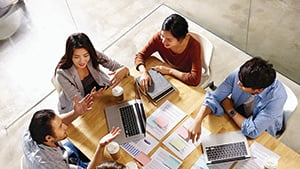 Designing a clinical trial database is a balancing act. Any clinical program has multiple stakeholders who have both short-term and long-term goals to achieve. A good database designer must understand the needs and goals of the sponsor and its various functional project team members. The designer must consider the ease of use for the clinical trial sites who will be entering the trial data, with the needs of the downstream stakeholders in biostatistics, programming, and medical writing. Additionally, we not only need to consider today's priorities, we also must understand the overall strategy of the clinical program, especially as it moves forward past the current stage.
In this webinar, we explore the key considerations that must be discussed prior to designing your clinical trial database. Key learning points will include:
Understanding how database design can affect SDTM in both the short- and long-term goals of your trial and program as a whole
Determining the needs and wants of your investigator sites and clinical monitors in CRF design
Balancing sponsor/site needs in database design with real-life examples
Prioritizing EDC selection criteria to improve the efficiency of your current trial and potential future trials across your program
---
Webinar Date & Time: The Live Webinar was held on December 10, 2019
---
About The Speakers:
Kathleen Boruchowski, MS,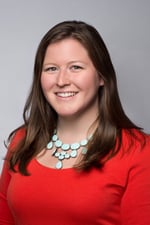 Director of Data Management, Veristat
Kathleen has been with Veristat for 5 years and currently leads the day to day operations of the data management team. She works closely with clients and our technology vendors to determine the most effective and efficient technologies to implement for each unique clinical trial.
Prior to Veristat, Kathleen gained experience in Clinical Data Management at both CROs and pharmaceutical companies including Premier Research and Cubist Pharmaceuticals, giving her a unique perspective on the clinical trial process.
Kathleen earned her MS in Pharmaceutical Biotechnology at Northeastern University in Boston, MA, and her BA in Biology and Mathematics at Colby College in Waterville, ME.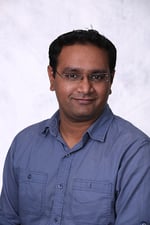 Nirav Patel MS,
Senior Manager, Statistical Programming, Veristat
Nirav has over a decade of experience supporting Veristat clients with the statistical programming aspects of their clinical trials and regulatory submissions. In addition, he leads the statistical programming team at Veristat. Nirav has personally worked on creating the statistical outputs for countless individual studies and 7 marketing applications including NDAs, BLAs and MAAs.
He earned his MS in Mechanical Engineering at Stevens Institute of Technology; and his BE in Mechanical Engineering from the Government Engineering College; Modasa, Gujarat, India.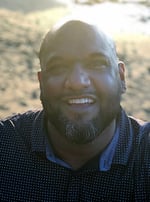 Naveen Minocha,
Senior Clinical Research Associate, Veristat
Naveen has been with Veristat for 3 years and is currently working on several studies in Osteoarthritis, Rare Genetic Disorders, and Dermatology. Naveen works closely with sites, PIs, and clients to ensure each clinical trial is conducted in accordance to the specific protocol, regulatory regulations, and ICH-GCP requirements.
Prior to Veristat, Naveen gained experience in Clinical Supply Management, Data Management and Pharmacovigilance at both CROs and pharmaceutical companies including AstraZeneca Canada, giving him a unique perspective on the clinical trial process from Pre-Selection to Clinical Study Report to Approval to Market of the Drug.
Naveen studied at Humber College and University of Toronto.
Register for the Webinar
Register for this Complimentary Webinar Now
---