Orphan Drug Designation - The

Considerations

, The

Rewards

, and How They Differ Between

The

US and Europe
Recording available now!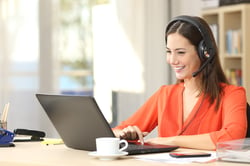 Sponsors developing drugs/biologics intended to prevent, diagnose, or treat a rare disease or condition should consider applying for Orphan Drug Designation with the FDA, EMA and other local health authorities.  However, due to varying regional and local regulations, ODD applications should be considered from different angles.    
---
In this webinar, Regulatory experts working with FDA, EMA, MHRA and Swissmedic will:
Share their experiences navigating the requirements, benefits, and nuances of ODD applications

Discuss specific examples of ODD applications in various regions



Meet the Speakers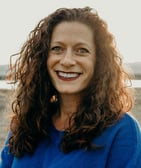 Mara Holinger, PhD, RAC
Vice President, Regulatory Affairs, Veristat

Mara earned her PhD in Molecular Microbiology from Tufts University School of Medicine and began her career as a lead scientist in anti-cancer research. She now provides pharmaceutical and biotech firms with strategic consulting to prepare their regulatory pathway; to assist in the design of clinical programs; and to assess program gaps and design regulatory road maps.

Additionally, she is an expert in regulatory agency meeting preparation, moderation and logistical support, and serves as an Authorized Regulatory Representative and US Agent. Mara has written, reviewed, or provided oversight for more than 20 Investigational New Drug Applications (INDs), multiple Orphan Drug Designation (ODD) applications, breakthrough designation applications, special protocol assessments, fast track applications and several New Drug Applications.
Areas of expertise:
FDAs expedited programs including Fast Track Designation, Breakthrough Therapy Designation
Priority Review Designation and Accelerated Approval
New Drug Applications (NDAs)
Investigational New Drug Applications (INDs)
Orphan Drug Designation (ODD)
Regulatory pathway strategy
Clinical program and trial design
Regulatory gap analysis
Regulatory agency meeting preparation, moderation and support
Oncology, endocrinology, idiopathic pulmonary fibrosis, systemic sclerosis, surgical site infections, wound healing
Gene therapies, 505(b)(2), biosimilars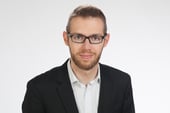 Julien Gaudias
Senior Director Regulatory Affairs, SFL, a Veristat Company

Julien is team leader and leads projects from early development to MAA filing and launch of healthcare products. He advices on regulatory strategy, oversees preparation and submission of MAA and interacts with Authorities globally for clients' products.

Julien has extensive experience in pre-submission activities such as CTA, ODD, PIP, scientific advice meetings for medicinal product across broad range of therapeutic areas. He also provides strategic and operational support for the development and life-cycle management of medical devices, IVDs and combination products, including product classification, preparation of Clinical Evaluation Reports and Technical Documentation, and interactions with Notified Bodies.
He also advices on regulatory intelligence projects, preparing high quality documents and customized newsletters for clients.

Julien holds a PhD in Neurobiology from the Center of Molecular Life Sciences of the University of Basel, Switzerland, and obtained an MSc in Neuroscience from the University of Strasbourg, France.

David Berner
Associate Director Regulatory Affairs, SFL, a Veristat Company


David leads regulatory projects including defining strategy, preparation and review of regulatory documentation to support SFL clients in the development, MAA filing and maintenance of healthcare products. He leads regulatory submissions to Swissmedic and other international Authorities.

David holds a PhD in Neurobiology from the University of Basel, Switzerland, and an MSc in Molecular Biology from the Friedrich Miescher Institute/University of Basel.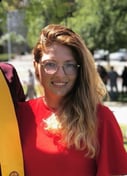 Ellen Truitt
Regulatory Affairs Strategist, Veristat

Ellen is a Regulatory Affairs Strategist who supports biopharmaceutical firms looking to advance new drugs intended to treat rare diseases across multiple areas of medicine, as well as numerous products in the oncology space. She began her career in biotech and pharma at CBR International Corp. in Boulder, Colorado. Ellen came to Veristat in August of 2019 as a Regulatory Specialist and has since moved to the role of Associate Regulatory Strategist.

Ellen holds a degree in Chemical & Biological Engineering from Colorado State University. In December 2020, Ellen received the RAC – Drugs certification from RAPS.
---
Learn More