Webinar
Summary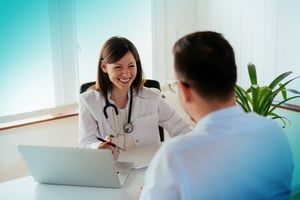 Patient recruitment continues to be the number one reason for study delays. It is estimated for every day a drug is not on the market, $1 million USD is lost in revenue, and more importantly, patients suffering from illnesses are left waiting for products that can help them achieve their health goals or provide a better quality of life.
This webinar examines techniques used to ensure on-time patient recruitment initiatives including the following:
Feasibility process — what questions to ask to ensure the best sites are being selected for a particular program
Site engagement and why it's critical to the success of a study and how to achieve it
Digital media strategies

Patient centricity: How to incorporate the patient voice into clinical trials
---
Webinar Date & Time:
Title: A Patient-Centric Approach to Clinical Trial Recruitment & Retention
Date: Monday, October 28, 2019
Time: 12:00-1:00 PM Eastern Daylight Time
About the Speakers: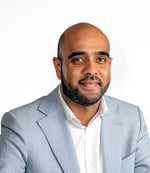 Shaheen Limbada
Executive VP of Global Operations, Veristat


Shaheen Limbada oversees patient recruitment, site engagement, site monitoring and site management teams. With over 20 years of experience running clinical trials, he excels in the areas of organizational development and execution, patient recruitment and retention, clinical study conduct and governance and drug safety monitoring. He joined Veristat through the recent acquisition of Topstone Research, a Canadian-based CRO that he co-founded and held the position of managing director. Prior to Topstone, he worked in clinical operations, project management and leadership roles at various clinical research organizations (CROs) and pharmaceutical firms including Leo Pharma, Cetero Research and AstraZeneca.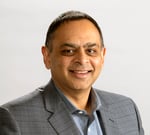 Deepen Patel, MD, CCFP
Vice President of Medical Affairs, Veristat
Dr. Deepen Patel has over 29 years of experience in family practice, clinical research and general corporate administration. With more than 25 years of clinical trial experience, Dr. Patel brings expertise from being an investigator in over 650 Phase 1-4 clinical trials and is a medical monitor and advisor in several studies in many therapeutic fields. Prior to Veristat, Dr. Patel was the senior medical director and principal investigator at an early- and late-phase CRO as well as a part-time family physician, with experience in hospital and emergency department patient care. At Veristat, Dr. Patel oversees the patient safety, pharmacovigilance, medical monitoring and study feasibility services.