View the On-Demand Webinar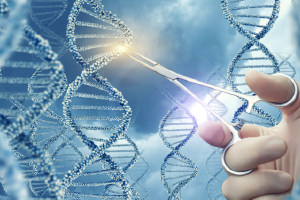 Nothing is standard about the study design, study conduct or the regulatory process in cell and gene therapy trials. Every cell and gene therapy is different due to the specific characteristics of each product, with a complicated regulatory approval process and unique therapeutic challenges.
Do you have confidence in your trial's endpoints? Are you pursuing an accelerated pathway or special designation? Will you need to plan for a centralized site model or remote monitoring? Is your team confident in handling the complicated logistics that come with cell and gene trials?
In this webinar, participants will learn an end-to-end approach to bringing a cell and gene therapy to market. You will receive advice from experts responsible for supporting over 100 advanced cell and gene therapy programs. They will share each step of this process covering the planning, execution, submission and post-marketing for trials in the US and EU.
The information provided will help participants determine their next step in the development of their cell and gene therapy product, including:
Building a road map to market for cell and gene therapies, including a central site model and novel clinical trial designs
Collaborating with global regulatory agencies to ensure full buy-in on pathways for regulatory approval
Utilizing long-term follow-up studies to support safety and efficacy data during and beyond approval
---
Meet the Speakers: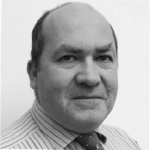 Ewan Campbell
Advanced Therapy & Biotech Director, Veristat
Ewan has worked in the industry for over 20 years for many leading Pharmaceutical companies including Merck Serono, Genzyme and Abbott. He has also been involved with 2 start-up biotechs: Biocompatibles International and Intercytex, both of which floated on the LSE. Prior to Veristat, Ewan was Co-founder of The Clinical Trial Company where he led trials that resulted in the first gene therapy approved in Europe.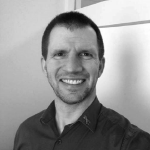 Kevin Hennegan
Sr. Regulatory Strategist, Veristat
Kevin has provided strategic clinical and regulatory guidance to the pharmaceutical, biotech and medical device industry for over 15 years. He has led and participated in the preparation of many successful FDA filings, including Investigational New Drug Applications, New Drug Applications, Biologics License Applications, Breakthrough Therapy Designations, Orphan Drug Designations and Fast Track Applications. His experience covers a wide array of therapeutic indications and product classes. He is an advocate for patient-focused drug development and excels in engaging the FDA and other regulatory authorities as development partners.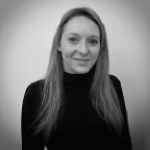 Rachel Smith
Project Director, Veristat
Rachel has worked in clinical research for over 9 years working across all clinical phases (I-IV) with a focus on complex advanced therapy trials. She's worked closely with innovative biopharma across different therapeutic areas. Smith is currently the Project Director of pediatric gene therapy studies in rare diseases across the US and Europe. She has a BSc (Hons) Biochemistry from the University of Warwick, is a Registered Member of the Institute of Clinical Research. She and has been published in the European Journal of Drug Metabolism and Pharmacokinetics and Lambert Academic publishing.