Veristat recently participated in the webinar titled "CRO Consolidation: A Sinister Threat or Windfall for Pharma?" View a recording of the webcast now.
With all the recent CRO mergers & acquisitions, a panel of CROs, Sponsors and Patient Advocates discuss the trend and its effects on clinical trial outsourcing. Outsourcing has become a popular way for pharmaceutical companies to utilize on-demand services, improving operational efficiencies and therapeutic expertise and adding extensive geographic capabilities. CROs are growing and acquiring new services and offering to differentiate themselves. So, is this CRO M&A trend good for the pharmaceutical industry as a whole?
Webinar Details
In this webinar, a panel of experts representing CROs, Pharma and Patient Advocates will explore the following:
Recent noteworthy mergers and acquisitions (M&As) in the CRO industry and related eClinical technology providers
Benefits for sponsors the M&A trend in the CRO industry provides
Drawbacks to consider for sponsors in the M&A trend of CROs and related eClinical technology providers
The ramifications of CRO consolidation in study startup, a notorious bottleneck in starting clinical trials and changing role of sponsors in oversight/transparency of operations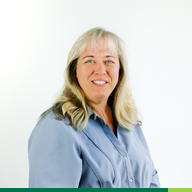 Don't miss your chance to hear Cindy Henderson, Executive Vice President of Strategic Development at Veristat join the conversation in this webinar.
How To View A Recording of the Webinar:
Click Here to sign in and view a recording of the webinar.