How, why, and when to e
xpand your clinical trial program into the US, including differences between IND and CTA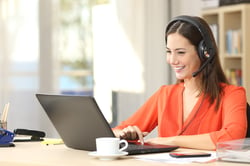 Submitting an IND application to the US FDA is a significant step in developing a new drug or biologic product. But, how and when should you submit one?
The primary purpose of an IND is to allow the initiation of clinical testing within the United States. Many sponsors grapple with the decision of when to submit an IND throughout their development programs. As you construct your global clinical development plan, strategic consideration should be given to the timing and content of an IND submission to the US FDA.
In this webinar, you will learn the minimum required content for an IND submission and explore the strategic considerations for developing more than the minimum necessary data before filing an IND. You will receive advice from regulatory experts responsible for dozens of IND submissions. They will share best-practice for seeking pre-IND advice from FDA and considerations for submitting data from non-US clinical studies as part of your IND. Additionally, you will understand the differences in content requirements between an IND and CTA.
Our experts will share their experience, successes, and lessons learned on how to:
Understand why and how to submit an IND

Decide when you are ready to submit an IND to FDA

Compare and contrast the similarities and differences between the IND and CTA




Open the Webinar Replay

Video Now

Open the

Presentation Now
---
Meet the Speakers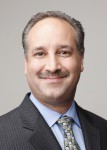 Mark Ammann, Pharm.D.
Senior Vice President, Regulatory Affairs, Veristat
Mark is a recognized leader in the regulatory affairs community with over 25 years of extensive knowledge of regulatory issues and the overall biopharmaceutical development process. Over the course of his career at both regulatory consulting firms and large pharmaceutical companies, he has led dozens of meetings with health authorities in both the United States and Europe including pre-IND, end-of-phase II, pre-NDA, and final labeling negotiations. His expertise spans many therapeutic areas including cardiovascular, psychiatry, neurology, diabetes, metabolic, inflammation, oncology, dermatology, and nephrology. Additionally, Mark has led regulatory activities for several novel atypical antipsychotic compounds and agents to treat multi-drug resistant tumors.
His excellent analytical, communication, and negotiation skills have been used to effectively prepare and lead teams through many challenging health authority interactions. Mark has directly submitted more than ten INDs and supervised the NDA submission and review for eight products.
Mark received his Doctor of Pharmacy degree from the University of Michigan.

Mara Holinger, Ph.D., RAC
Vice President, Regulatory Affairs, Veristat
Mara Holinger provides pharmaceutical, biotech and medical device firms with strategic consulting to prepare their regulatory pathway, design their clinical program and trials, perform gap analysis for CMC and preclinical reporting and write regulatory applications. Additionally, she is an expert in regulatory agency meeting preparation, moderation and logistical support, and services as an Authorized Regulatory Representative and US Agent. Mara has written, reviewed or provided oversight for more than 20 Investigational New Drug Applications (INDs), multiple Orphan Drug Designation (ODD) applications, breakthrough designation applications, special protocol assessments, fast track applications and several New Drug Applications, including 505(b)(2).
Mara earned her Ph.D. in Molecular Microbiology from Tufts University School of Medicine and began her career as a lead scientist in anti-cancer research.

Kevin Hennegan, MA
Senior Regulatory Strategist, Veristat
Kevin Hennegan has provided strategic clinical and regulatory guidance to the pharmaceutical, biotech and medical device industry for over 15 years. He has led and participated in the preparation of many successful FDA filings, including Investigational New Drug Applications (INDs), New Drug Applications (NDAs), Biologics License Applications (BLAs), Breakthrough Therapy Designations, Orphan Drug Designations and Fast Track Applications. His experience covers a wide array of therapeutic indications (oncology, neurology, rheumatology, infectious disease, etc.) and product classes (therapeutic proteins, small molecule drugs, cell therapies, gene therapies, vaccines and more). He is an advocate for patient-focused drug development and excels in engaging the FDA and other regulatory authorities as development partners.
Kevin earned a bachelor's degree in Microbiology from Colorado State University and a master's degree in Molecular, Cellular and Developmental Biology from the University of Colorado at Boulder.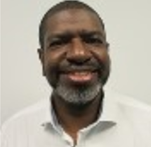 Michael Paul
Associate Director, European Regulatory Affairs, Veristat
Michael has 15 years of experience within Regulatory affairs: in CTA (early-stage development to late-phase projects), Scientific advice, PIPs, and special procedures (i.e., SME status and Orphan designation. ATMP Classification & Certification) within the EU, initial MAA, and post-approval experience (variations), Regulatory strategy, Regulatory advice on Protocol, IMPD and IB preparation for submission to Ethical and Competent Authorities. Scientific dossier writing (e.g., IMPD, documents specific to Module 1, 2, and 3 and assisting in review and compilation of Module 4 & 5 of the eCTD. Managed and provided oversight for regulatory submissions to UK (MHRA), US (CBER) Singapore (HSA). Regulatory Lead for regulatory roadmap, strategy, and submissions.
Michael earned a bachelor's Honours degree in Pharmaceutical Sciences from the University of Greenwich and is an MTOPRA member.
---