Regulatory Pathways Available to Speed Development and Approval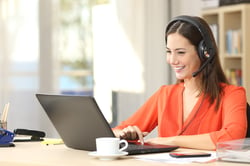 Veristat and TOPRA hosted a webinar on the topic of:
Expediting Access to Novel/Medicinal Products in the United States and Europe
---
What You Will Learn
Bringing novel medicinal products to market is a long, complex, and expensive process which requires drug developers to balance the need for rigorous testing with the goal of getting medicines quickly to patients who need them. To this end, both US and European regulatory agencies have developed expedited pathways to accelerate the approval process for therapies that treat serious conditions and unmet medical needs.
Veristat Regulatory experts will discuss how developers of such therapies can utilize some or multiple programs/pathways to accelerate approval in the US and Europe. This webcast will highlight the requirements, benefits, and procedures for following US pathways: Accelerated Approval, Breakthrough Therapy Designation, Fast Track, and Priority Review Designation.
Then we will examine the similarities and differences to the EU pathways: Accelerated Assessment, Conditional Marketing Application (CMA), and Priority Medicines Scheme (PRIME). The discussion will culminate with real-world examples and success stories.
Our experts will share their experience, successes, and lessons learned on how to:
Understand when and how to apply for the following expedited pathways with FDA and European

Regulatory Authorities:
Breakthrough Therapy (BT)

Fast Track (FT)

Priority Review

Accelerated Approval

Accelerated Assessment

Conditional Marketing Authorization (CMA)

PRIME
Consider real-world examples of increased efficiency with submitting pathways requests with FDA and EMA independently and simultaneously





---
Meet the Speakers

Mara Holinger, PhD, RAC
Senior Vice President, Regulatory Affairs, Veristat
Mara Holinger provides pharmaceutical, biotech and medical device firms with strategic consulting to prepare their regulatory pathway, design their clinical program and trials, perform gap analysis for CMC and preclinical reporting and write regulatory applications. Additionally, she is an expert in regulatory agency meeting preparation, moderation and logistical support, and services as an Authorized Regulatory Representative and US Agent. Mara has written, reviewed or provided oversight for more than 20 Investigational New Drug Applications (INDs), multiple Orphan Drug Designation (ODD) applications, breakthrough designation applications, special protocol assessments, fast track applications and several New Drug Applications, including 505(b)(2).
Mara earned her Ph.D. in Molecular Microbiology from Tufts University School of Medicine and began her career as a lead scientist in anti-cancer research.

Xavier Luria, MD
Vice President, Regulatory Affairs Europe, Veristat
Xavier Luria, MD, is responsible for providing strategic and implementation counsel across the spectrum of global regulatory and pharmacovigilance services for drugs, IVDs, and medical devices. Levering his deep expertise, Dr. Luria drives productive communication with health authorities and associated meetings and submissions, along with overseeing the development of impeccable project regulatory documentation and safety reporting.

Dr. Luria has nearly a decade of experience offering regulatory consulting within the industry, 7 years of experience working as Head of Safety and Efficacy of Medicines at the European Medicines Agency (EMA), and spent the prior 18 years in the pharmaceutical industry.
In addition to Dr. Luria's specialty in internal medicine, and pharmaceutical medicine and biostatistics (University Autonomous Barcelona), he has developed expertise in several specific therapeutic areas, carried out postgraduate qualification in clinical pharmacology, drug development, and regulation (Tufts University School of Medicine, Boston), and he is a recognized expert on regulatory systems and benefit-risk assessment (modeling, development, and methodologies).

Kevin Hennegan, MA,
Director of US Regulatory Affairs, Veristat
Kevin Hennegan has provided strategic clinical and regulatory guidance to the pharmaceutical, biotech, and medical device industry for over 15 years. He has led and participated in the preparation of many successful FDA filings, including Investigational New Drug Applications (INDs), New Drug Applications (NDAs), Biologics License Applications (BLAs), Breakthrough Therapy Designations, Orphan Drug Designations, and Fast Track Applications. His experience covers a wide array of therapeutic indications (oncology, neurology, rheumatology, infectious disease, etc.) and product classes (therapeutic proteins, small molecule drugs, cell therapies, gene therapies, vaccines, and more). He is an advocate for patient-focused drug development and excels in engaging the FDA and other regulatory authorities as development partners.
Kevin earned a bachelor's degree in Microbiology from Colorado State University and a master's degree in Molecular, Cellular, and Developmental Biology from the University of Colorado at Boulder.
---
---
Learn More