The Potential for New Efficiencies to Allow for Scalability in Cell and Gene Therapy Clinical Development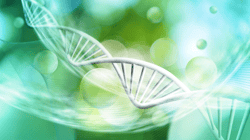 Favorable regulatory outcomes and high demand for novel and on-demand cell and gene therapies have poised viral vector manufacturing for a significant jump.
At present, the availability of fully characterized, consistent, and validated starting materials has posed significant limitations in this field, but new, higher throughput processes are gaining momentum, lowering material costs and increasing scalability.​ Historically, cell and gene therapies have been used to cure rare and ultra-rare diseases. With new efficiencies on the horizon, what does this mean for the future of these therapies and their potential to treat a wider patient population?
In this webinar, our panel of experts will discuss:
Are autologou

s

therapies here to stay?

Are allogeneic therapies the future?

The unlimited scope of gene editing

technologies




---
View On-Demand Webinar
---
Meet the Speakers

Rachel Smith
Portfolio Director, Veristat
Rachel has worked in clinical research for over 10 years working across all clinical phases (I-IV) with a focus on complex advanced therapy trials. She's worked closely with innovative biopharma across different therapeutic areas. Rachel is currently the Portfolio Director of global cell and gene therapy programs, and the lead for the Veristat Global Cell and Gene Center of Excellence. She has a BSc (Hons) Biochemistry from the University of Warwick, is a Registered Member of the Institute of Clinical Research and has been published in the European Journal of Drug Metabolism and Pharmacokinetics and Lambert Academic Publishing.

Ewan Campbell
Advanced Therapy & Biotech Director, Veristat
Ewan has worked in the industry for over 20 years for many leading pharmaceutical companies including Merck Serono, Genzyme and Abbott. He has also been involved with 2 start-up biotechs: Biocompatibles International and Intercytex, both of which floated on the LSE. Ewan was Co-founder of The CLINICAL TRIAL Company where he led trials that resulted in the first gene therapy approved in Europe.

Mariana Oviedo Ovando, MSc, PhD
Project Manager II, Veristat
The development of RNA and DNA based therapeutic approaches and bringing them from bench to bedside, has been of particular interest to Mariana. She earned a degree in Microbiology from the National University of Río Cuarto, Argentina then went on to receive an MSc in Ribosomal RNA Biogenesis from the University of Guelph, and a PhD from Simon Fraser University where she explored the regulatory roles of RNAs in bacterial transcription and parasite pathogenesis. She's worked as an epidemiologist in clinical research settings and has been published in Haemophilia, Future Oncology, and BMC Genomics.
---