Implementation of MasterControl eTMF in a GCP Compliant CRO
Conference Poster
Clinical Operations/MonitoringStrategic Consulting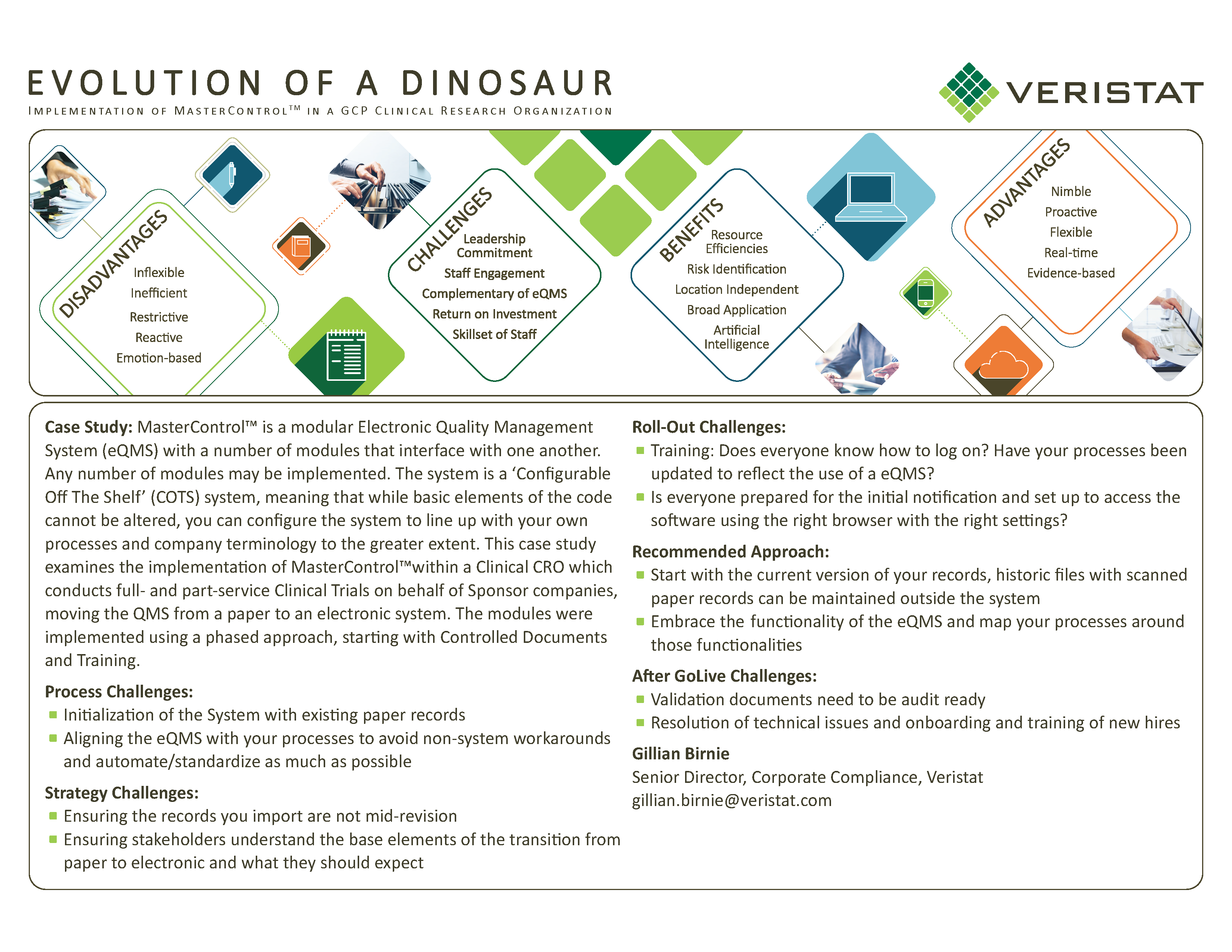 A poster presented by Gillian Birnie, Senior Director of Corporate Compliance
at the Society of Quailty Assurance (SQA) Annual Meeting 2018.
Implementing an electronic Trial Master File (eTMF) isn't as simple as it sounds. Explore this conference poster to learn how Veristat successfully implemented MasterControl in order to improve efficiency during the conduct of a trial, and to assist with audit or inspection readiness.
Download
Explore Our Key Related Services
Please fill out this form to access your resource.
Implementation of MasterControl eTMF in a GCP Compliant CRO