Veristat Resource Library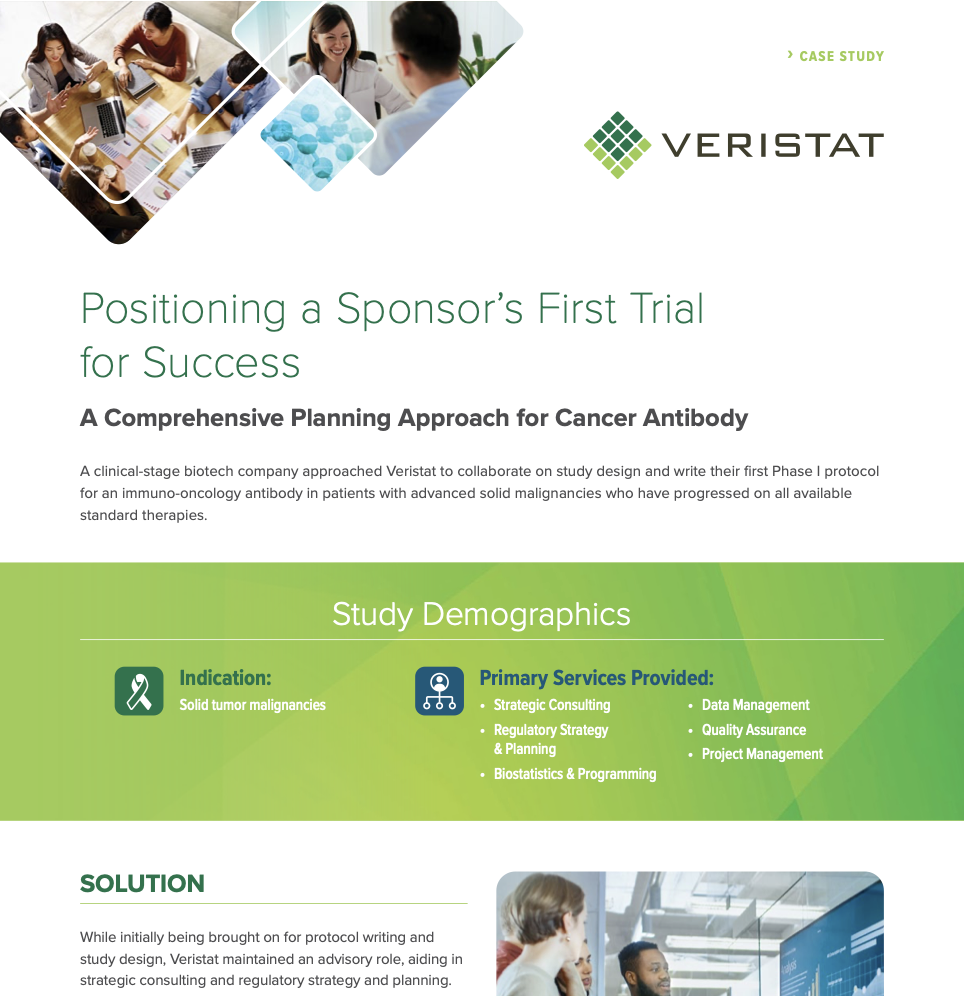 A Comprehensive Planning Approach for Cancer Antibody
A clinical-stage biotech company approached Veristat to write their protocol and study design for their first Phase 1/2a study for an immune-oncology antibody in patients with advanced solid malignancies who have progressed on all available standard therapies. After completion of the trial planning stage, Veristat experts on the strategic consulting and regulatory teams have maintained advisory roles assisting with protocol review committee meetings, clinical development plan, dose escalation & expansion, potential for accelerated pathways, risk mitigation, and more. Happy with our work, the Sponsor brought us on for initial planning for their next trial.
download
Explore Our Key Related Services
Please fill out this form to access your resource.
A Comprehensive Planning Approach for Cancer Antibody