Veristat Resource Library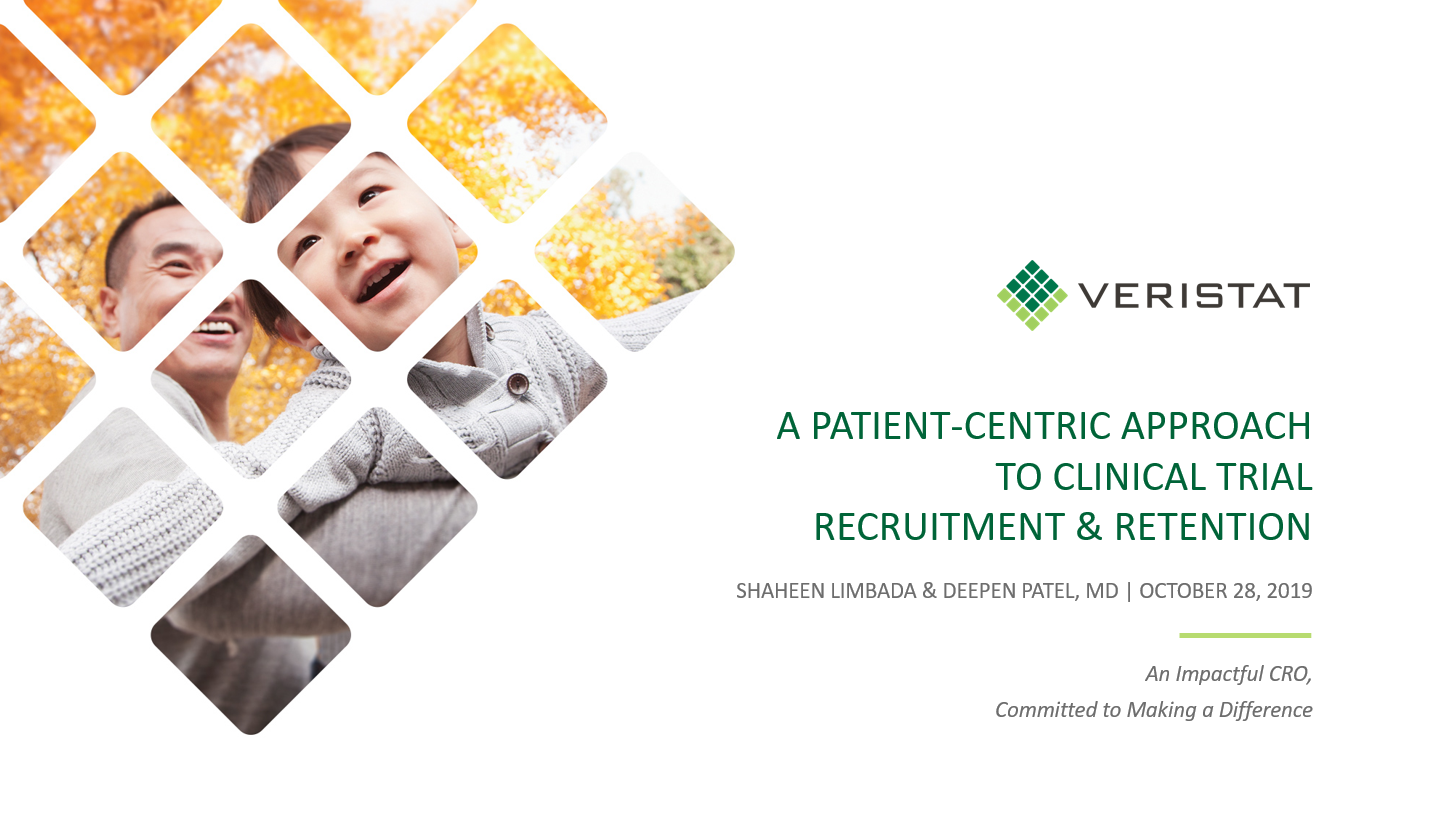 A Patient-Centric Approach to Recruitment & Retention
WEBINAR PRESENTATION
Presented by Veristat clinical operations experts Shaheen Limbada and Deepen Patel, MD.
Patient recruitment continues to be the number one reason for study delays. It is estimated for every day a drug is not on the market, $1 million USD is lost in revenue, and more importantly, patients suffering from illnesses are left waiting for products that can help them achieve their health goals or provide a better quality of life.
View the webinar presentation to learn techniques used to ensure on-time patient recruitment initiatives including the feasibility process, site engagement, successful digital media strategies, and an overall approach to patient centricity, or how to incorporate the patient voice into clinical trials.
download
Explore Our Key Related Services
Please fill out this form to access your resource.
A Patient-Centric Approach to Recruitment & Retention