Achieving an Aggressive NDA Timeline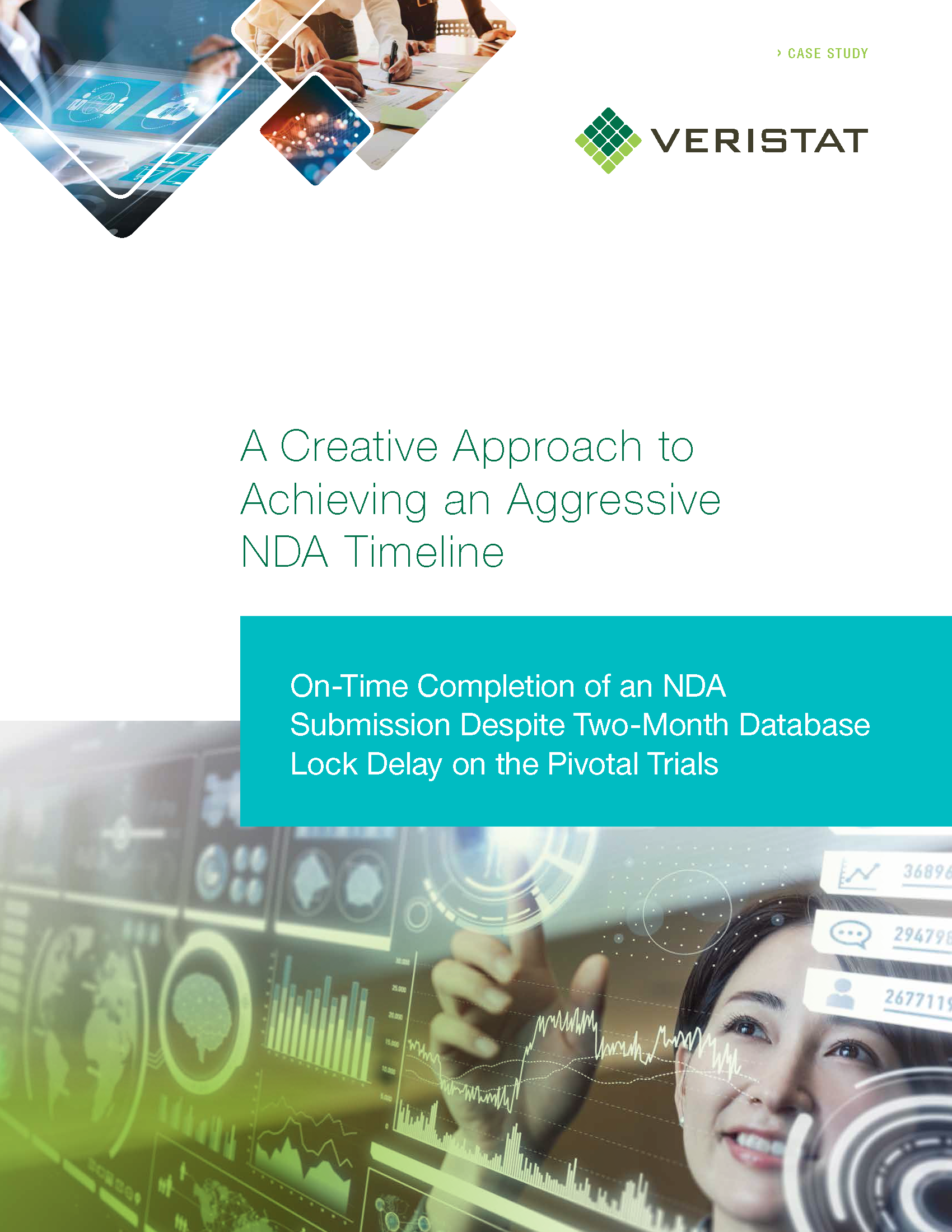 Imagine you are completing your regulatory submission project with only nine months left until submission day and you still have to migrate legacy data into SDTM format for 18 studies as well as 2 ongoing pivotal studies. The outputs of which are required before the medical writing team can begin writing their integrated summaries. Now, the vendor running the pivotal study reports that database lock will be delayed by 2 months, and you still must hit your original submission deadline.
What do you do? This happened recently to one of our clients. Veristat's creative thinking, willingness to display teamwork and understanding of the submission process is what helped our client still achieve their timeline despite their own database lock delay. Download the case study to learn how.
Download
Explore Our Key Related Services
Please fill out this form to access your resource.
Achieving an Aggressive NDA Timeline