Veristat Resource Library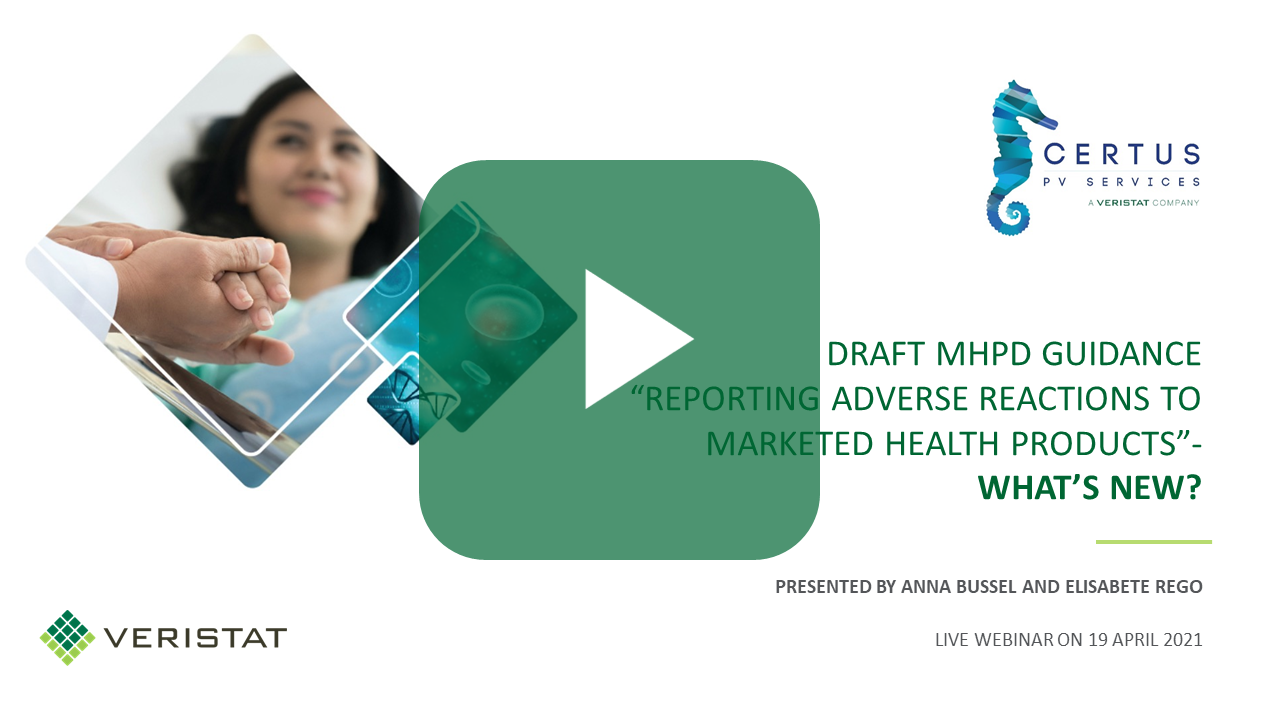 What's New in Draft MHPD Guidance on Reporting Adverse Reactions for Marketed Products
Certus PV, a Veristat Company experts recently led an Xtalks webinar
Since the MHPD guidance Reporting Adverse Reactions to Marketed Health Products was last published in 2018, Health Canada has identified several elements of the guidance that require updates to further clarify adverse reaction reporting requirements. Consequently, draft guidance was issued in January 2021 for consultation. This consultation is looking for feedback on the proposed updates to ensure they are clear and relevant and support understanding of the regulatory reporting requirements for the industry.
Watch the webinar video on-demand to understand the changes and implications to the updated draft guidance by Health Canada.
download
Explore Our Key Related Services
Please fill out this form to access your resource.
What's New in Draft MHPD Guidance on Reporting Adverse Reactions for Marketed Products